CL RECOMMENDS
Krispy Kreme's 81st Birthday Celebration
Friday July 27, 2018 05:00 am EDT
Cost: Free
Happy 81st Birthday, Krispy Kreme! To celebrate, the iconic doughnut brand will be offering not one, but TWO ways to celebrate with them, starting by bringing back its delightful buy one dozen doughnuts, get one dozen of Original Glazed Doughnuts for $1 deal for ONE DAY ONLY – Friday, 7/27! Krispy Kreme will also be launching the NEW Glazed "Confetti" Doughnut! This fresh take on the classic fan-favorite flavor features a vanilla birthday cake flavored dough with confetti sprinkles throughout, glazed in classic Original Glaze, and lightly topped with colorful sprinkles. The celebratory doughnut will be available for ONE WEEK ONLY starting Friday, July 27 through Thursday, Aug. 2. at participating shops across the U.S. and Canada.
More information
The Other 4 Things To Do Today
Monday May 17, 2021 05:30 pm EDT
We will be continually updating our seating map to adhere to all official guidelines regarding social distance requirements as they evolve. We have reduced the capacity and All seating will be General Admission.  We recommend coming to the venue one hour early to enjoy a pre-show dinner in our venue... [
click here for more
]
Monday May 17, 2021 07:30 pm EDT
Nazi resistance fighter Sophie Scholl (9 May 1921 – 22 February 1943) was a member of the group The White Rose. She, her brother Hans, and other members of the group were executed on February 22nd, 1943, for treason after publishing multiple leaflets criticizing the Nazi regime at the University of ... [
click here for more
]
USER SUBMITTED
Monday May 17, 2021 11:00 am EDT
Categories: Networking
We're hiring! If you have a passion for helping people and animals, working at the Atlanta Humane Society might be a great fit for you.
On Monday, May 17, we hope you'll join us for a Career Expo to learn more about working alongside us to end animal homelessness. Visit http... [
click here for more
]
USER SUBMITTED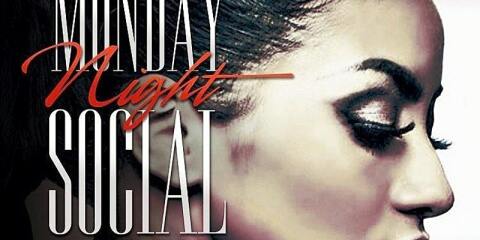 Monday May 17, 2021 10:00 pm EDT
Monday Night Social at Red Martini is a must attend weekly event. This is where Entertainment, Fashion, and Hospitality all meet creating an unforgettable experience. Mondays nights has never been so good, with Mix Master Dave taking party goers on a musical journey on the best of top 40 music of to... [
click here for more
]
Monday May 17, 2021 07:00 pm EDT
Terminus School of Modern Ballet presents the inaugural show of our performance ensemble, the Terminus Student Company. "Spring Showcase" highlights a mix of classical ballet and contemporary dance as well as introduces up-and-coming young choreographic voices! [
click here for more
]