CL RECOMMENDS
USER SUBMITTED
Couch Potato Trivia - September 20, 2018
Thursday September 20, 2018 07:30 pm EDT
Cost: Free
From the venue:
Come join us for "Couch Potato" Trivia, where all the questions cover your favorite TV shows of past and present. Examples include Game of Thrones, Seinfeld, X-Files, The Office, and many many more. There will be a grand prize, mini prizes (you still have a chance to win something if you show up late), tasty $3 shots, and it is FREE to play! More information
The Other 4 Things To Do Today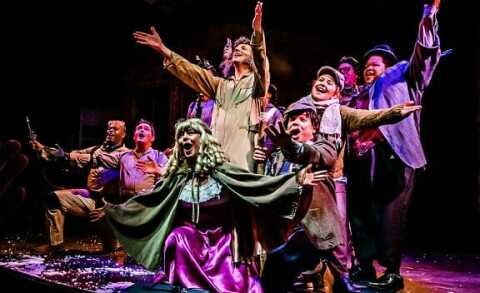 Thursday December 9, 2021 08:00 pm EST
Replace your regular holiday tradition with a Dad's Garage tradition – kicking classic theatre in the tookus! Once again, the award-winning Dad's Garage Ensemble will be skewering the quintessential Christmas play – A Christmas Carol. You'll see your favorite characters acting and improvising alongs... [
click here for more
]
Thursday December 9, 2021 05:00 pm EST
Indie After Dark is BACK for an extra special holiday edition!
Join us for an immersive live music and market event on Thursday, December 9th from 5:00pm - 10:00pm to shop, eat, listen, and play.
Our Night Market features food trucks, adult beverages, live music and entertainment, with merchants... [
click here for more
]
USER SUBMITTED
Thursday December 9, 2021 08:30 pm EST
Michigan-born and now Nashville-based, Billy Strings is a GRAMMY Award-winning singer, songwriter and musician, who arrived on the scene as "one of string music's most dynamic young stars" (Rolling Stone). Strings is in the midst of a triumphant year after winning Best Bluegrass Album at the 63rd GR... [
click here for more
]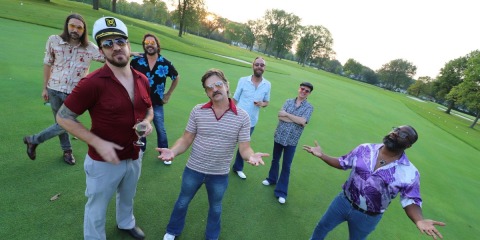 Thursday December 9, 2021 07:30 pm EST
Set sail for some smooth holiday jams and wonderfully hideous holiday sweaters with Yacht Rock Schooner! Come sing along with us and compare questionable fashion, with Specialty Holiday Cocktails, and many dancing mammals! Seriously we have a few retro holiday gems and some shockingly smooth jams on... [
click here for more
]
USER SUBMITTED
Thursday December 9, 2021 08:00 pm EST
Lifelong friends and deep-north natives, Michigan Rattlers play heavy-hearted folk-rock with an aching dose of Midwestern nice. Graham Young (lead vocals/guitar), Adam Reed (vocals/upright bass), Christian Wilder (vocals/piano) and Tony Audia (drums) began writing music and performing together in th... [
click here for more
]