USER SUBMITTED
Paleo Wednesdays at Table & Main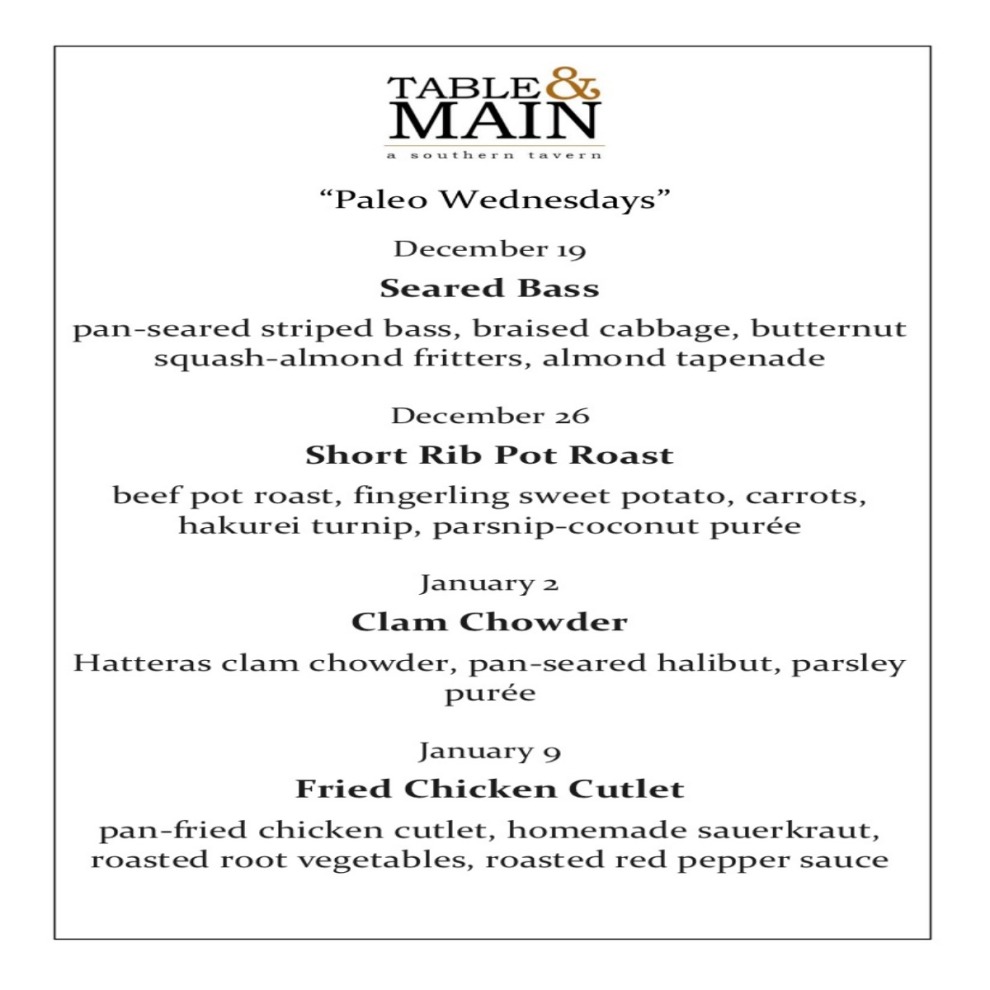 Wednesday December 12, 2018 05:30 pm EST
Cost: Free
Need a healthy mid-week pick me up? Stop by Table & Main for Paleo Wednesday where the restaurant's special of the night is paleo friendly. Mark your calendars today!
 
DEC-12 | Pork Breakfast Sausage, scotch egg, coffee-roasted beets 'n greens, orange segments
DEC-19 | Pan-Seared Striped Bass, braised cabbage, butternut squash-almond fritters, almond tapenade
DEC-26 | Short Rib Pot Roast, fingerling sweet potato, carrots, hakurei turnip, parsnip-coconut purée
JAN-2 | Hatteras Clam Chowder, pan-seared halibut, parsley purée
JAN-9 | Pan-Fried Chicken Cutlet, homemade sauerkraut, roasted root vegetables, roasted red pepper sauce
1028 Canton St, Roswell, Ga. 30075
tableandmain.com  | 678.869.5178
Connect on Facebook and Instagram!
More information