USER SUBMITTED
The Red Clay Soirée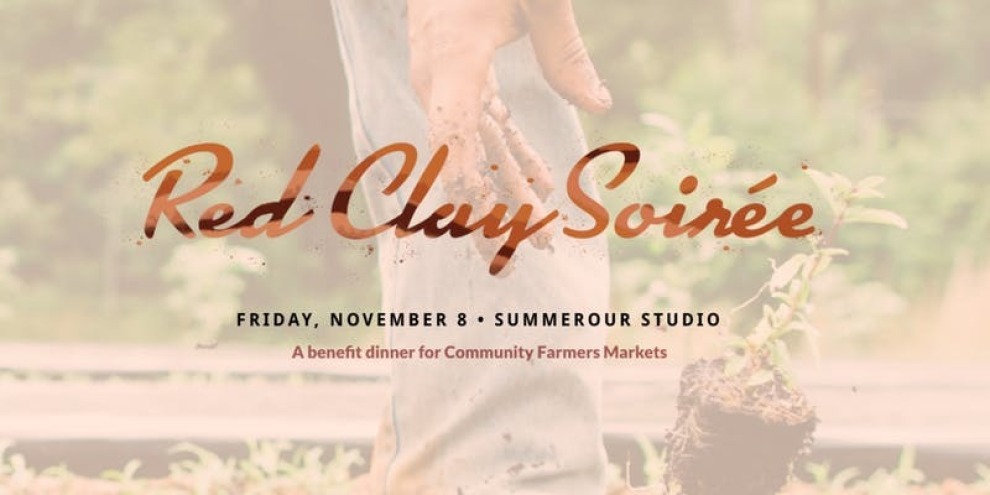 Friday November 8, 2019 07:00 pm EST
Cost: $150+
Community Farmers Markets is hosting our third annual fundraising celebration, the Red Clay Soirée.
Red clay connects us all. It's the foundation from which Georgia farmers grow and nourish the community. The Soirée celebrates this by highlighting the best of the Atlanta food movement in an exciting and elegant setting. Meet and sample the superb work of top farmers, farm-to-table chefs, and bartenders.
Guests' tastebuds will be greeted with oysters and bubbly, followed by a cocktail and canapés reception, a farm-fresh seated dinner, and a selection of delectable desserts. Live and silent auctions will feature unique items and once-in-a-lifetime experiences. There will be a myriad of activities, including our infamous photo booth and a night cap dance party. The Red Clay Soirée is every locavore's dream!
The Red Clay Soirée is an unforgettable blend of high-class service, community networking, and a touch of farm girt - snag your tickets today!
More information