USER SUBMITTED
ElectricHouse: House Music, Afrobeats, Hip-Hop, Soul Dance Party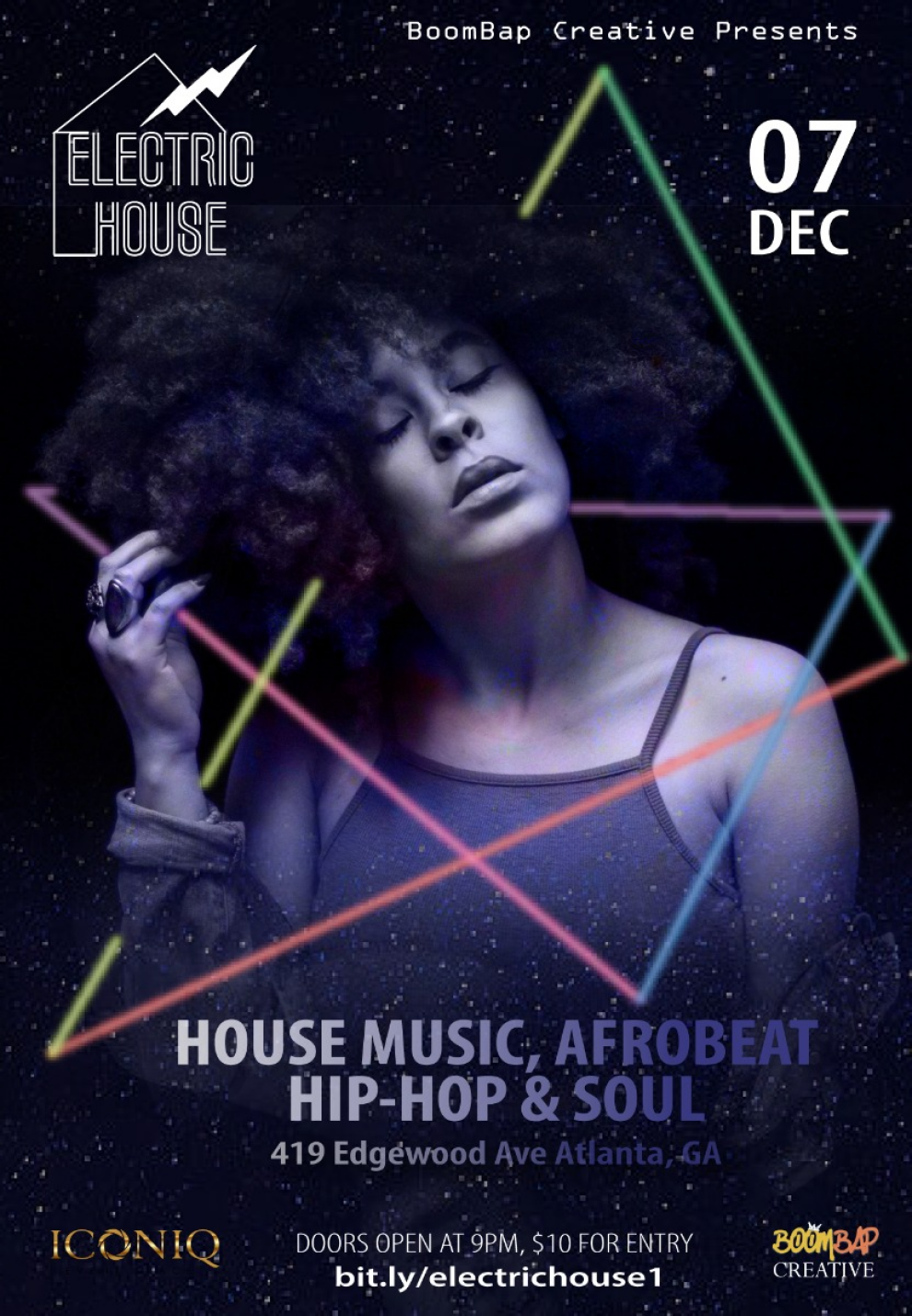 Saturday December 7, 2019 09:00 pm EST
Cost: $10
Categories: House Music
Calling all Music Lovers, Creatives, & Free Folk.
BoomBap Creative & Iconiq Event Space presents ElectricHouse.
Every 1st Saturday of the month, we'll be hosting Atlanta's best House music party.
We've invited some of the biggest DJ's to come play, so be prepared to dance!
Music ranging from House, Afrobeat, Hip-Hop, & Soul.
Come experience our brand new venue space, and amazing grooves.
Follow us @eletrichouseatl for updates.
"House Music isn't black or white. It just is. It feels good & it feels right."
- Frankie Knuckles
More information