Overcoming Perfectionism, Self-Criticism, & Discouragement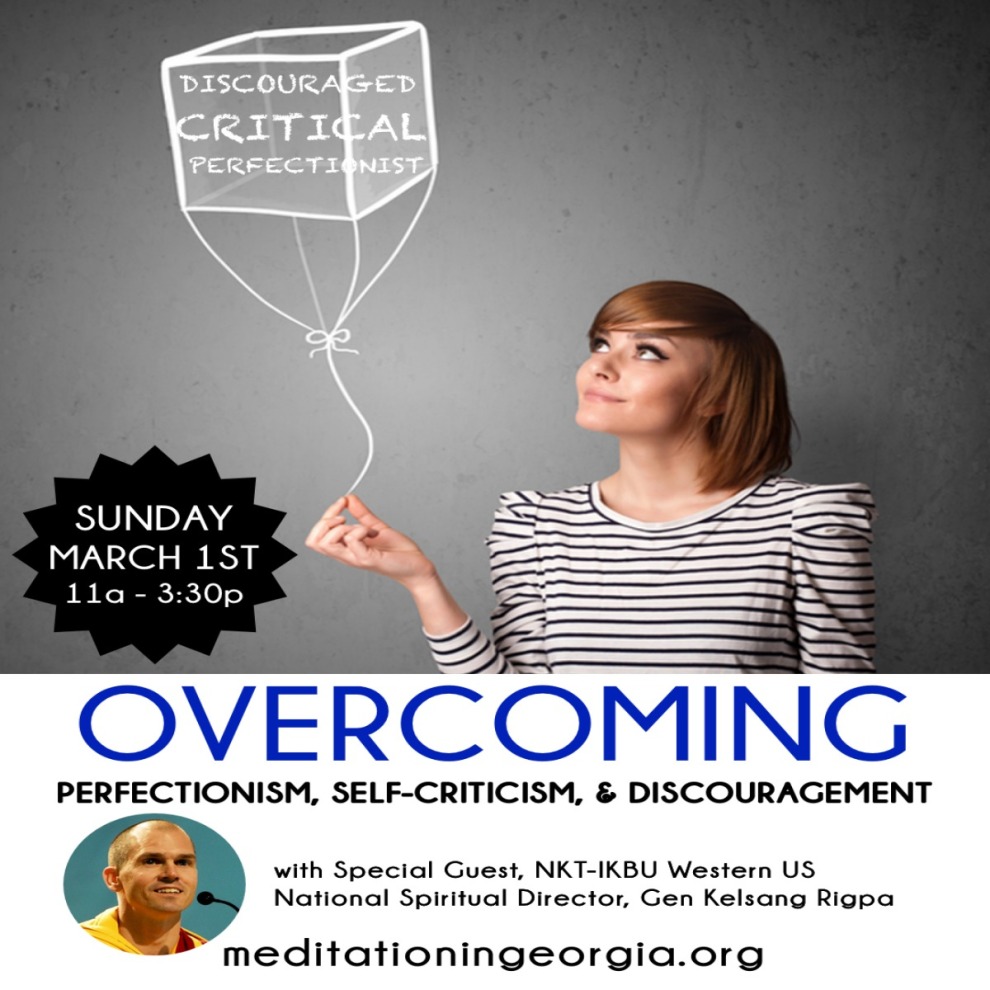 Sunday March 1, 2020 11:00 AM EST
Cost: $12-$25,
USER SUBMITTED
From the venue:
Categories: Wellness
Buddhist meditation course with world-renowned Kadampa Buddhist meditation teacher and monk, Gen Kelsang Rigpa
Practical talks, guided meditation and discussion. No experience necessary. Everyone is welcome!
Gen Kelsang Rigpa is an American Buddhist monk and the Resident Teacher of the Kadampa Meditation Center in Hollywood, Ca. He is known for his heartfelt and practical teachings which are presented with warmth and humor, making them accessible to everyone.
More information