Women's Comedy Film Festival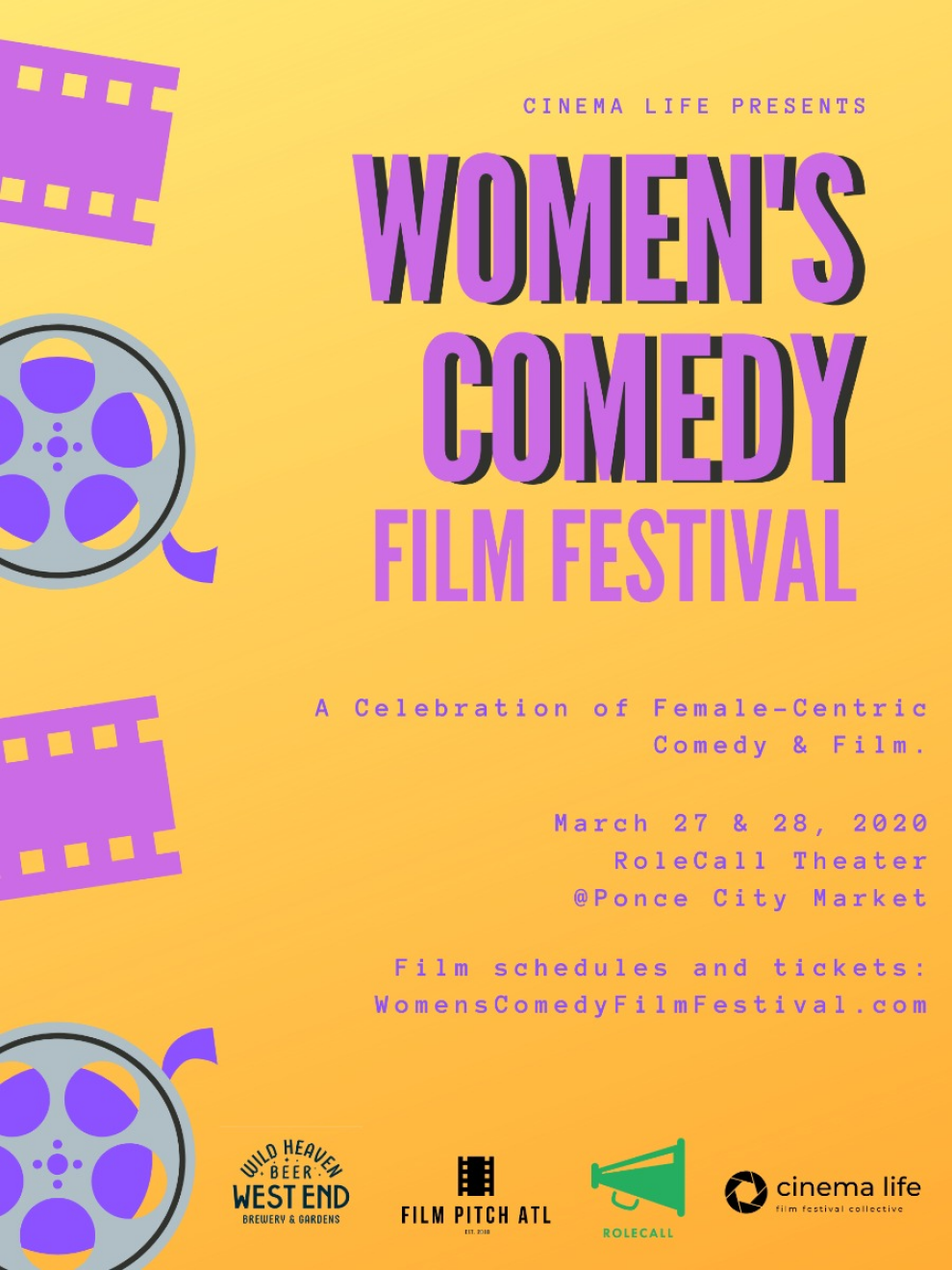 Saturday March 28, 2020 10:00 AM EDT
Cost: $10-$30,
USER SUBMITTED
From the venue:
Categories: Comedy, Film, Film Festival
The Women's Comedy Film Festival is a theatrical screening event in Atlanta for independent comedy films featuring female filmmakers, actors, directors, writers and producers from all over the world. This is an amazing opportunity to showcase the talent of female directors, writers, actors, and everything in between right here in one of the world's fastest growing film communities.
There will be a Festival Kick Off Party at Wild Heaven Brewery and Gardens- Link to tickets can be found here.
Learn more about Women's Comedy here!
The schedule for the day is the following:
10am- 12 noon: Table reads of select screenplays
12:00- 1:00pm : Film Block A
1:00- 1:30pm: Q&A
1:30- 2:30pm: Film Block B
2:30- 3:00pm: Q&A
3:00- 4:00pm: Film Block C
4:00-4:30pm: Q&A
4:30- 5:30pm: Film Block D
5:30-6:00: Q&A
6:00- 7:00pm: Film Block E
8:00pm: Awards and networking
More information