See our guide to COVID-19 in Atlanta (this page last updated )

Event Scheduled
ANOTHER DOPE A$$ PARTY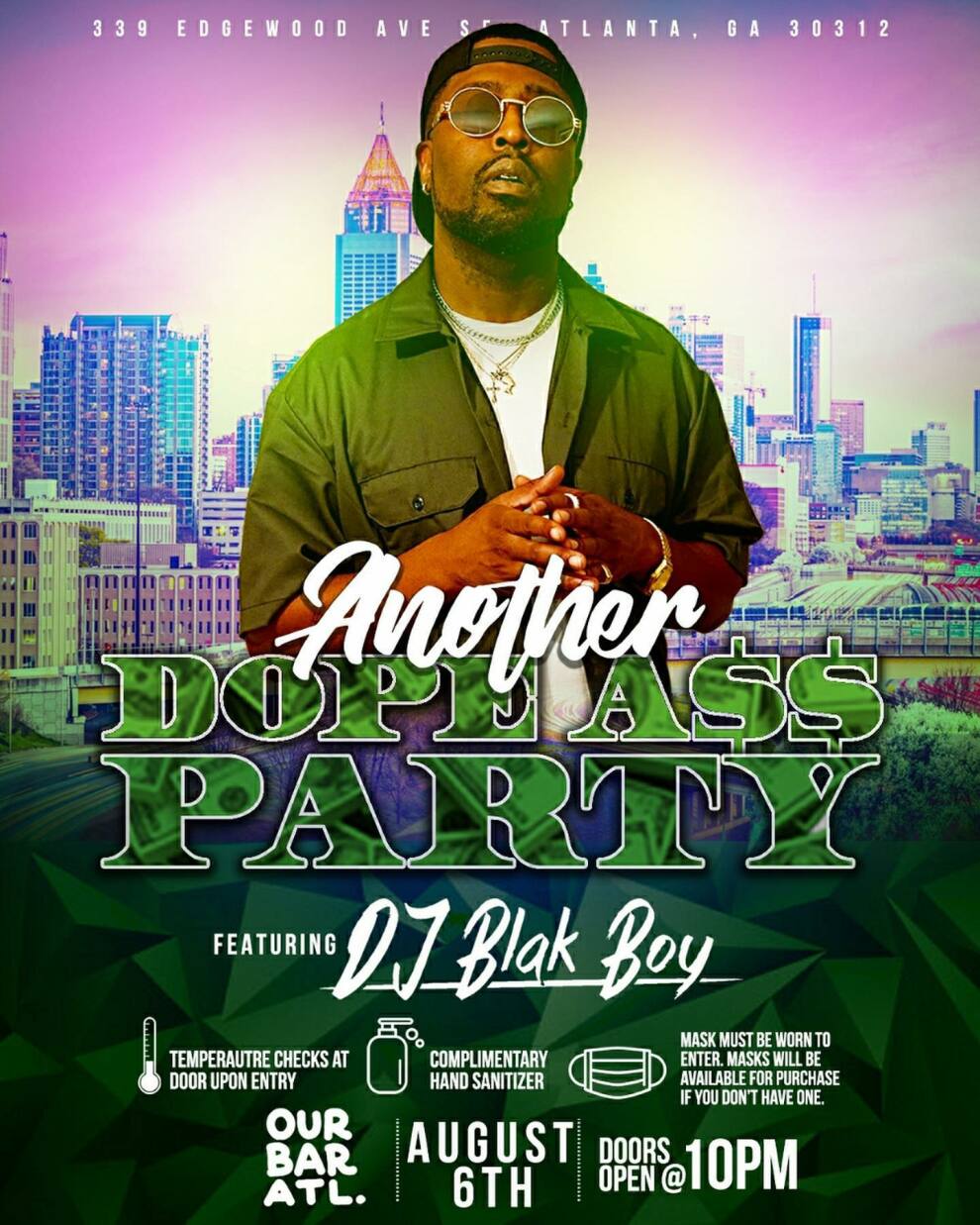 Thursday August 6, 2020 10:00 pm EDT
Cost: No Cover
Follow up to the first Dope A$$ Party I threw at OurBar ATL. If you missed the first one, you need to make sure you're at this next one!
MY PARTIES HAVE BEEN GOING UP! IF YOU MISSED MY PAST PARTIES, MAKE SURE YOU'RE AT THE NEXT DOPE A$$ PARTY! THIS TIME, EVERYBODY GET'S IN FREE ALL NIGHT!
PLEASE MAKE SURE YOU BRING A MASK! OURBAR ENFORCES THE USE OF MASKS AND KEEPING THEM ON AS MUCH AS POSSIBLE! WE WANT EVERYBODY TO GET LIT BUT BE SAFE WHILE DOING SO!
ANOTHER DOPE A$$ PARTY
DATE: AUGUST 6TH 2020
TIME: 10:00PM-2:30AM
WHERE: OURBAR ATL (339 EDGEWOOD AVE SE)
FREE ALL NIGHT!
DRINK SPECIALS!
More information