Event Scheduled
Raid Area 51--Dress Like an Alien-Mini Golf Weekend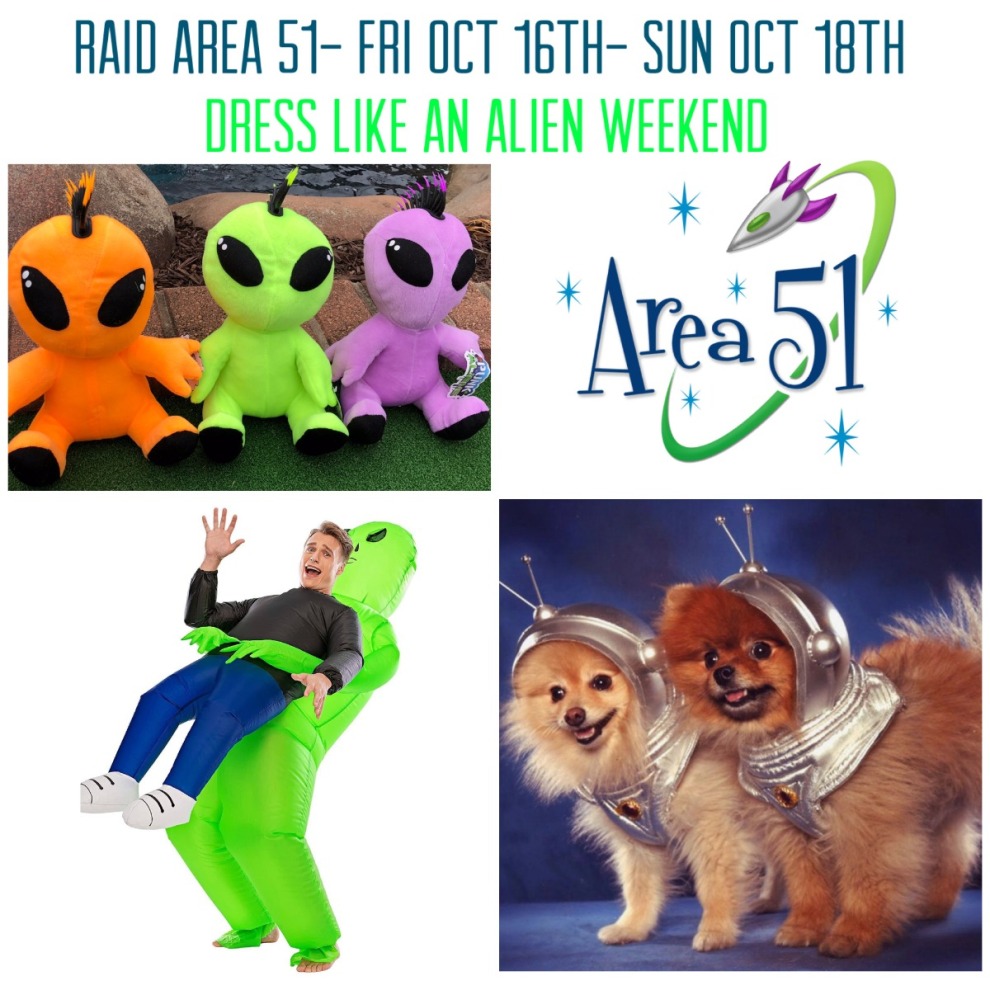 Friday October 16, 2020 12:00 AM EDT
Cost: $5-$10.50,
USER SUBMITTED
From the venue:
Categories: Mini Golf
RAID AREA 51—DRESS LIKE AN ALIEN WEEKEND
Fri Oct 16 –Sat Oct 17 – Sun Oct 18
at Area 51: Aurora Cineplex & The Fringe Miniature Golf
Come Dressed Like an Alien. Raid Area 51—that's us—while playing Mini Golf!
Our Alien Attendants will be giving out some fun Alien prizes—they are "out of this world"!
RAID AREA 51 WEEKEND:
Fri Oct 16th: 3pm-10pm
Sat Oct 17th: 10am-10pm
Sun Oct 18th: 10am-8pm
It's SPOOKTACULAR MINI GOLF –this October at The Fringe.
Play amongst not-too-spooky Halloween Décor. Pumpkins, Goblins, Skeletons, and Tombstones have popped up amongst the Doubloon Lagoon and Chattahoochee Gulch courses.We have many fun Halloween Themed golf balls to choose from too.
Area 51: Aurora Cineplex and The Fringe Miniature Golf
5100 Commerce Parkway, Roswell, GA 30076
770-518-0977 www.a51fun.com
Directions: We are located behind the shopping complex at the corner of Holcomb Bridge Road and Alpharetta Hwy/Hwy 9.
More information