Event Scheduled
NO MATTER WHO WINS: DEFUND THE POLICE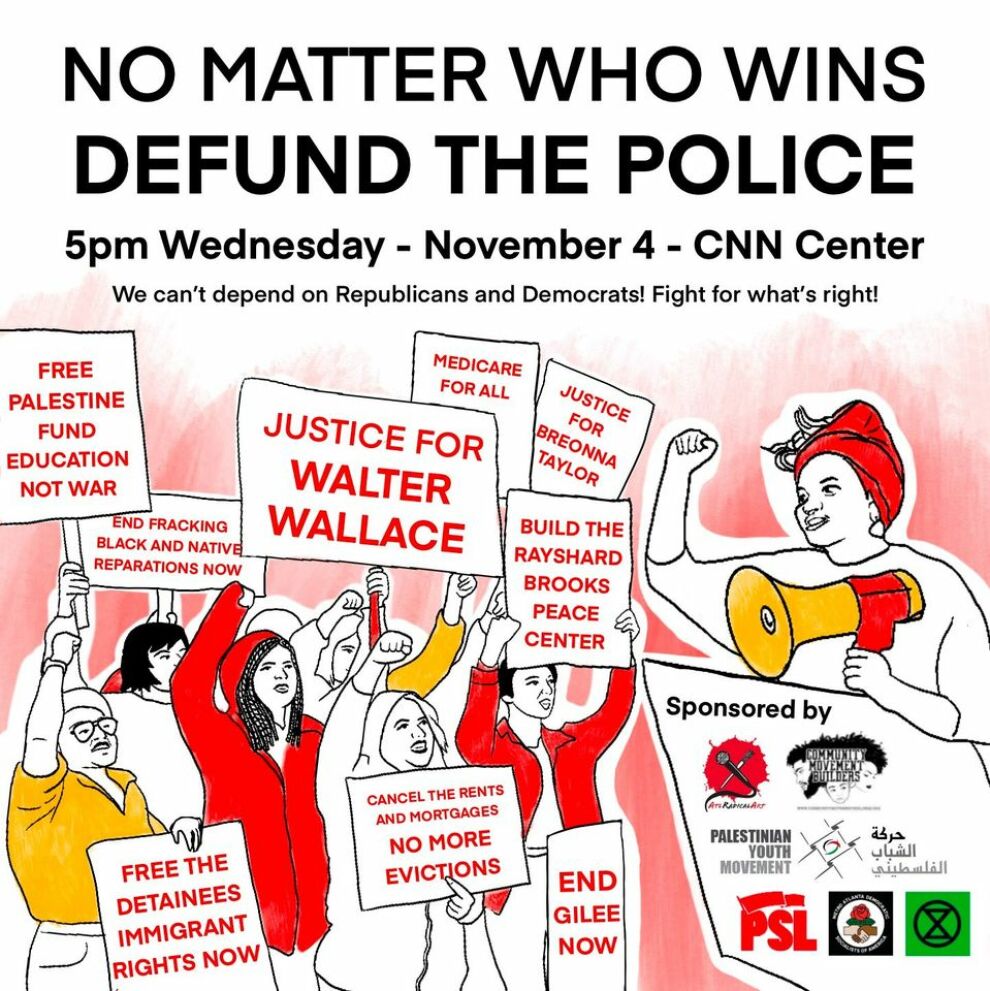 Wednesday November 4, 2020 05:00 PM EST
Cost: Free,
From the venue:
Join us outside the CNN Center to march to City Hall at 5pm, November 4, the day after election night! Fight for what's right no matter who wins. We can't just depend on the Republican or Democratic politicians!
We demand:
- Justice for Walter Wallace! Justice for Breonna Taylor!
- Defund the police! Build the Rayshard Brooks Peace Center!
- Cancel the rents and mortgages! No more evictions! Bail out the people not the banks!
- Medicare for all!
- Free Palestine! End GILEE now! Fund education not war!
- Free the detainees! Immigrant rights now!
- End fracking! Black and Native reparations now!
Some 230,000 people in the US have died from COVID-19 and infection rates are increasing. The serial murder of Black people continues. Hundreds of families in Atlanta have been evicted from their homes in the midst of the pandemic. WE SAY NO MORE!
Democracy requires a whole new system!
Sponsored by
ATL Radical Art Collective
Community Movement Builders
Extinction Rebellion
Metro Atlanta Democratic Socialists of America
Palestinian Youth Movement
Party for Socialism and Liberation
More information