Event Scheduled
Sophie Scholl Birthday Celebration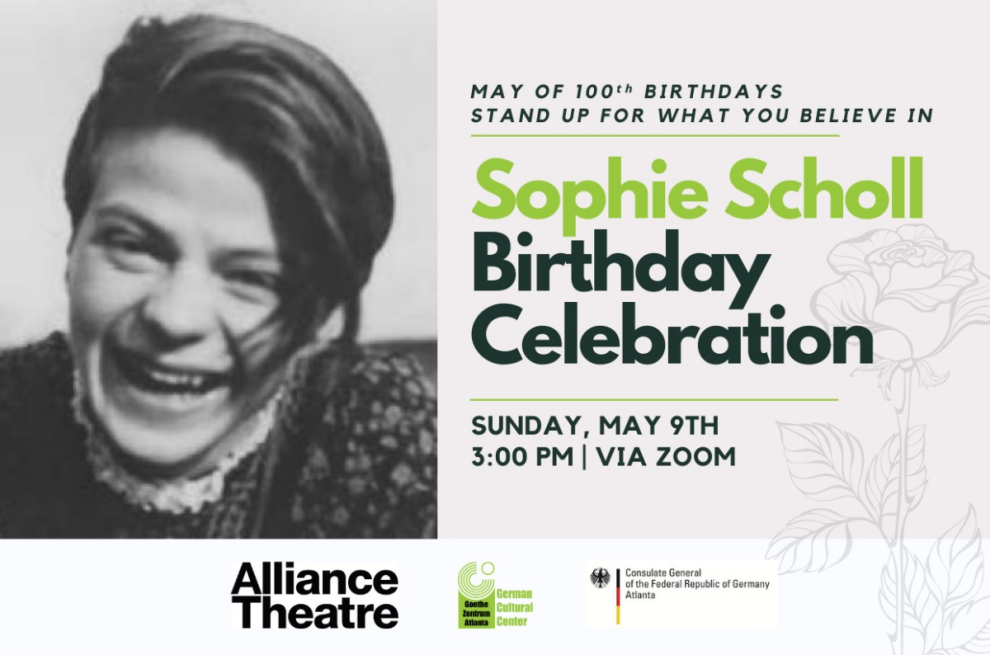 Sunday May 9, 2021 03:00 PM EDT
Cost: Free,
USER SUBMITTED
From the venue:
We invite everyone to join us on Sophie Scholl's 100th Birthday to celebrate her life and her legacy with speeches by the Consul General of Germany, Dr. Fuller, a reading of excerpts from White Rose by Kip Wilson by members of the Alliance Theatre ensemble, and the presentation of winners of the Goethe-Zentrum Student Art Competition with the theme "Stand Up For What You Believe In."
Sophie Scholl (9 May 1921 – 22 February 1943) was a member of the Nazi resistance group The White Rose. She, her brother Hans, and other members of the group were executed in 1943 for treason after publishing multiple leaflets and spraying graffiti criticizing the Nazi regime at the University of Munich. Sophie was 21 years old at the time of her death.
This event is free to attend, but registration is required in advance to receive the meeting ID and password.
More information