Event Scheduled
Jack Sinclair Gallery Open Call For Artists: "WHOSE AMERICA IS IT, ANYWAY?"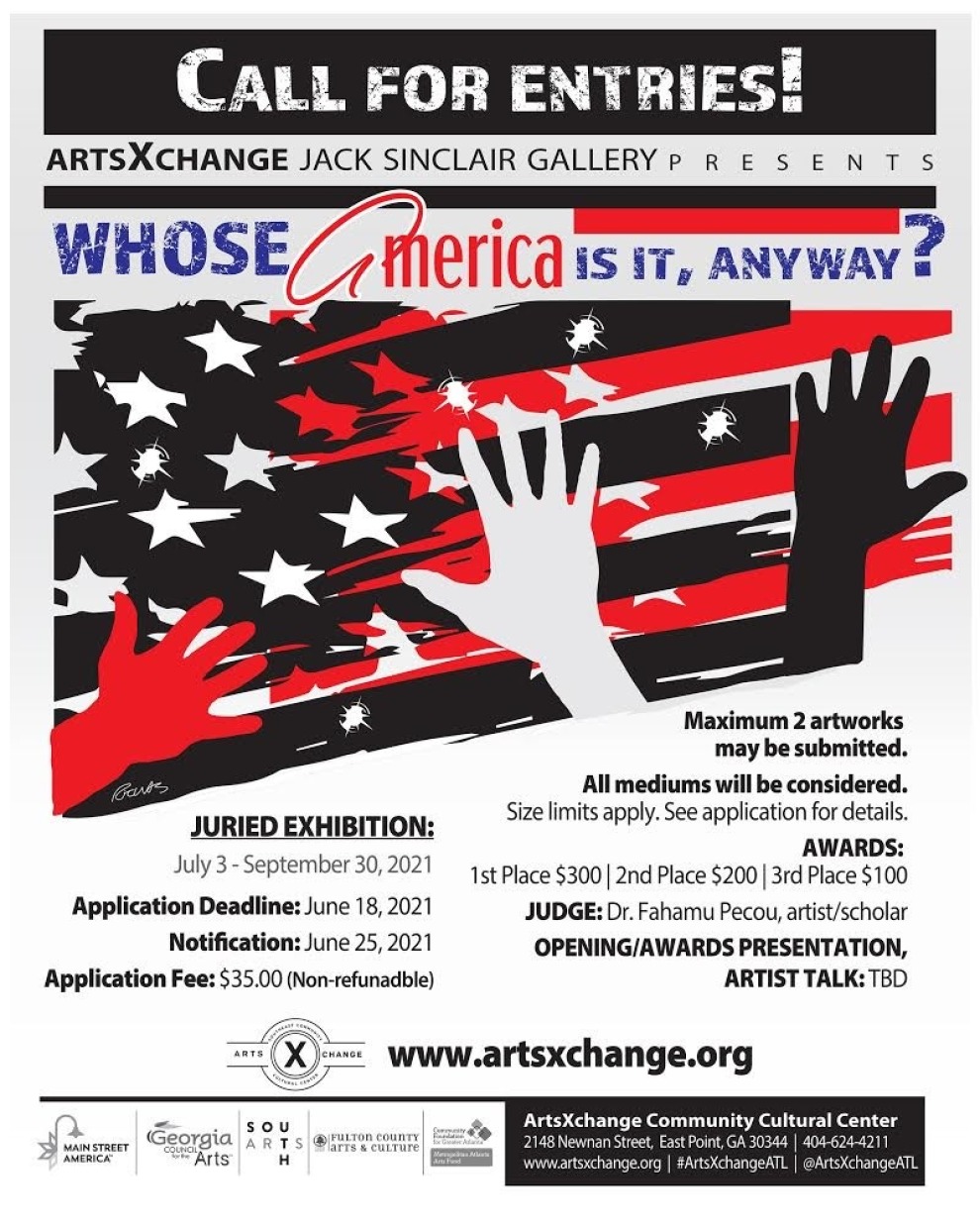 Tuesday June 1, 2021 12:00 AM EDT
Cost: $35
USER SUBMITTED
From the venue:
Categories: Open Calls
CALL FOR SUBMISSIONS
A JURIED Exhibition, ​"WHOSE AMERICA IS IT, ANYWAY?
"WHOSE AMERICA IS IT, ANYWAY?" seeks artists whose artwork addresses current racial, social, and political struggles. This country is experiencing another period of greater racial consciousness and increased social, political, and racial turbulence. Recent events have yet again shown the reality of the shifting power struggle that has been repeating in the country since its founding.
How can we, as artists, create and present artwork that sparks critical thinking, empowers alternative narratives, and inspires ourselves and our communities to be more aware and compassionate to the struggle for equity and human rights in America and the world?
AWARDS: 1st Place $300 - 2nd Place $200 - 3rd Place $100
APPLICATION FEE: $35 (1-2 entries, Non-refundable) All mediums will be considered. Size limits apply, See application for details.
APPLICATION DEADLINE: July 18th, 2021
APPLY ONLINE: https://www.artsxchange.org
More information