Event Scheduled
Faith, Inspiration and Mantra Half-Day Meditation Retreat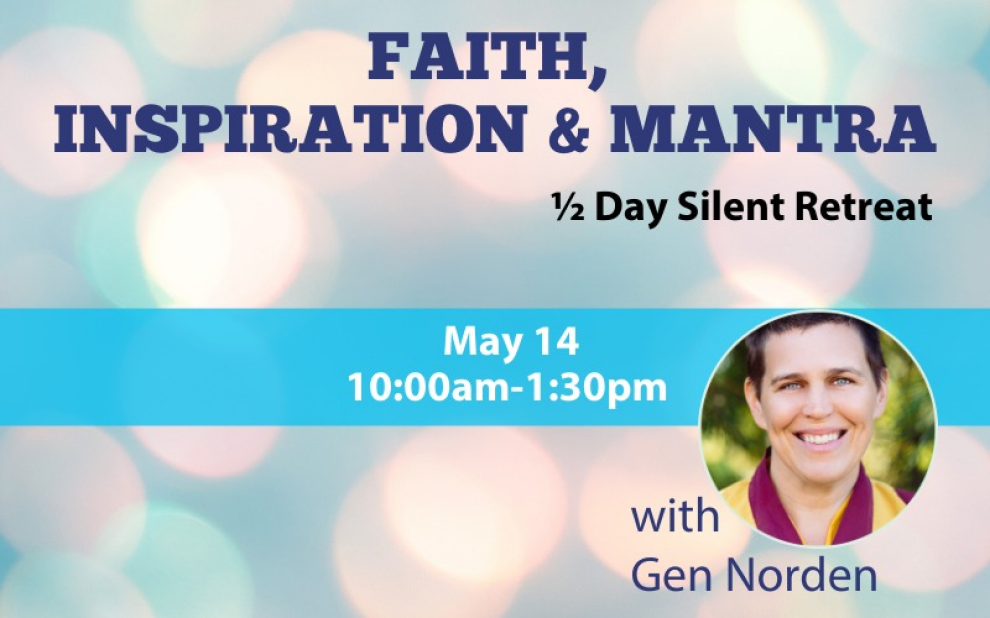 Saturday May 14, 2022 10:00 AM EDT
Cost: $25.00,
USER SUBMITTED
From the venue:
Categories: Spirituality
Slowing down, being silent and drawing inwards are vital for mental and spiritual well-being. During this 1/2 day retreat we will put down our normal daily activities to be guided into a space of silence and inspiration.
In this Saturday meditation retreat, we will combine our breathing with the mental recitation of the mantra OM AH HUM, which is called the "Mantra of all Buddhas."
This silent guided retreat will provide a nourishing opportunity to go inwards, relax, and feel deeply connected to the potential for limitless peace and well-being that exists within you.
The last session will conclude with the ending of the silence, and some discussion and Q and A.
Schedule:
Session One | 10–10:45am
Session Two: 11:15am–12pm
Session Three: 12:30–1:30pm
Guided meditations, practical instruction and Q and A.
No experience necessary. Everyone is welcome.
More information