Event Scheduled
Greatness in Gentleness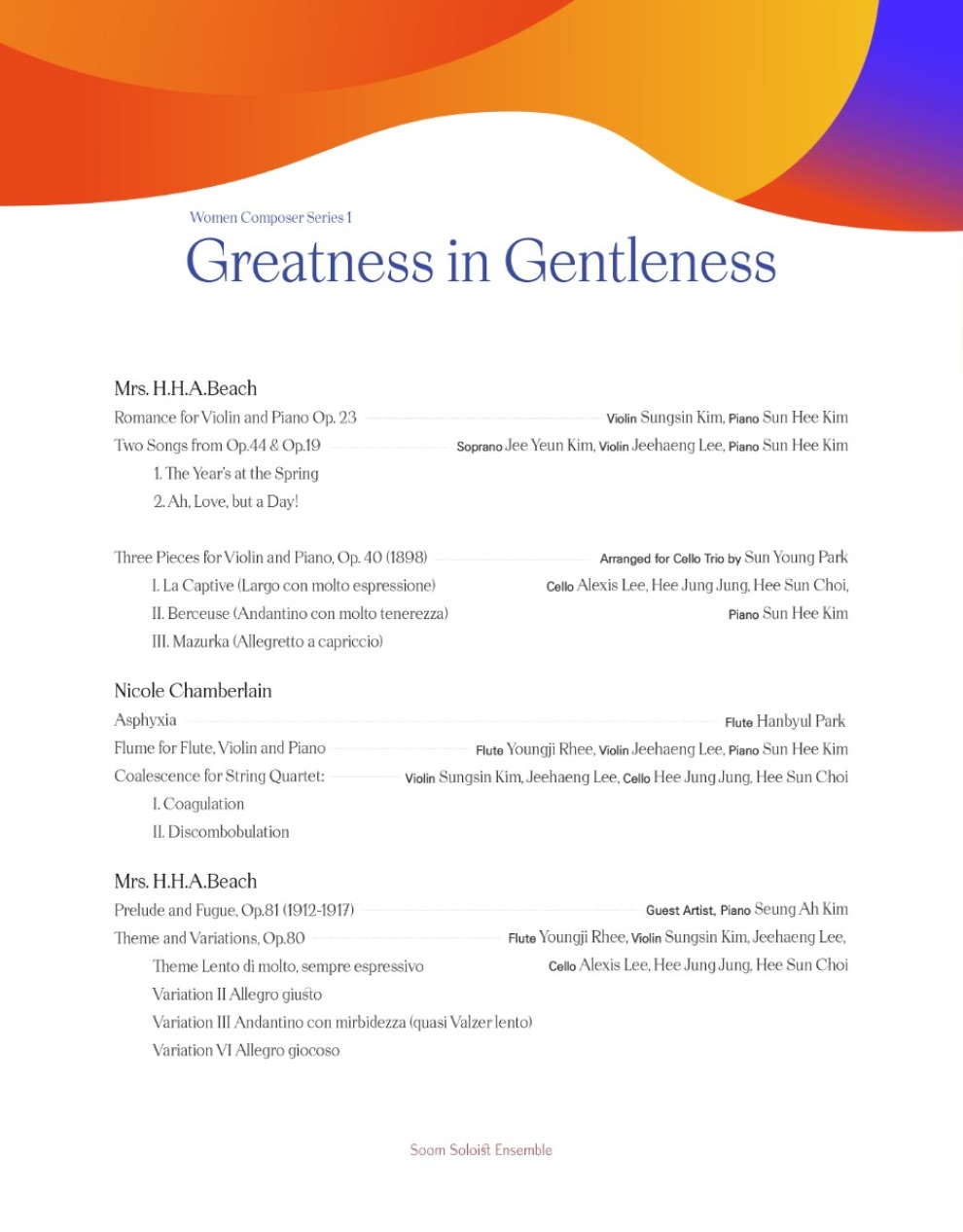 Thursday June 30, 2022 07:00 PM EDT
Cost: $10-$25,
USER SUBMITTED
From the venue:
To commemorate the 1st anniversary of the foundation of the Soom Soloists Ensemble, we have prepared a
special concert "Greatness in Gentleness" composed of works by two female American composers.
The first two composers chosen by the Soom Soloists Ensemble were Mrs. H.H.A.Beach, one the of the American
Musicians' most loved composer and Nicole Chamberlain currently active in Georgia, building a mysterious and
dynamic world of music.
We invite you to Greatness in Gentleness, a concert featuring the works of two composers reinterpreted in the
colors of the Soom Soloist Ensemble, and their lives full of talent and courage.
More information