Event Scheduled
Spread Joy
Friday September 9, 2022 08:00 PM EDT
Cost: $15.00 ,
From the venue:
NAG | Judy and The Jerks | Blammo | Ryan Vitamin | + Irrelevant Music DJs More information
Featuring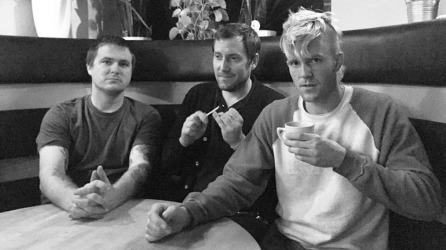 "Nag's entrance to the Atlanta punk scene was largely unheralded despite a savage debut EP released last May. Yet if the cassette flew under the radar, there was no way to ignore the trio's frequent live shows (it almost felt like the band played a show every weekend of 2016). Though the group began... |
more...
"Blammo began as a simple idea between friends hanging outside a Lumpy show. With a mutual love for cool contemporaries like Palberta and Grass Widow, members Sarah (bass+vox), Mariam (drums) and Tyler (guitarist, also frontperson of Mutual Jerk) solidified themselves as "a real band" after stuffy n... |
more...