Things to Do: Arts & Culture
---


Looking for Things to Do of an arts, theatre or cultural bent? Look no more. We've created this Guide to the arts for you. We wanted to create a resource that would be equally useful to locals, visitors, and new residents, so this Atlanta City Guide contains everything from major attractions and annual events to interesting new restaurants and under-the-radar neighborhood hangouts.
Looking for gallery openings, plays, or shows? We have the best calendar in Atlanta for arts events. For reviews, articles and coverage of the arts scene, see arts in Atlanta.
Not seeing what you want? Take a look at our more extensive list of today's events. Still not feeling it? See our suggestions below for ongoing events. Looking for cool things to do without laying out any dollars? Try our list of free things to do. If you are looking for events at the neighborhood level, take a look at our What's Going On to get the best local information available.
Explore Arts & Culture
Friday August 2, 2019 09:36 pm EDT
Onstage and off, with actors and puppets, dealing in reality and escape |
more...
Saturday August 3, 2019 11:49 pm EDT
Galleries and gatherings, plastic and static, memories and narratives |
more...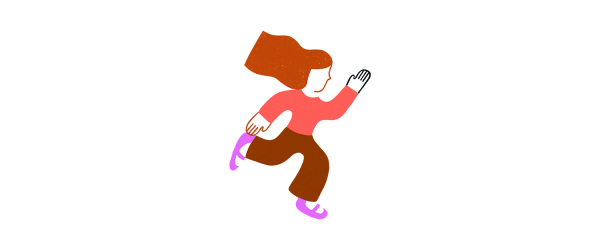 Monday August 5, 2019 12:51 pm EDT
Interpretative and ritual, modern and folk, ballet and bharatanatyam |
more...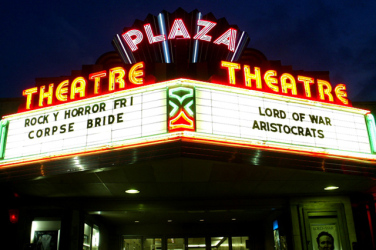 Thursday October 17, 2019 01:43 pm EDT
Explore movie theaters for every film lover with everything from Oscar winners to cult classics on the big screen. |
more...
Wednesday October 23, 2019 12:13 pm EDT
Explore the works of the greats like Van Gogh, Monet, or Picasso and discover the modern photographic works of 20th century photographers and artists like Warhol, Annie Liebovitz, and Sally Mann. |
more...
For a complete list of art shows, theater events, and festivals, see the arts calendar below:
Book Events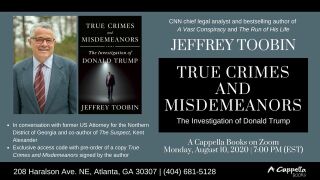 Monday August 10, 2020 07:00 pm EDT
Join A Cappella Books for an exclusive virtual event with the author, who will present his new book, "True Crimes and Misdemeanors: The Investigation of Donald Trump," on Zoom Monday, August 10, at 7 P.M. Toobin will appear in conversation with former US Attorney for the Northern District of Georgia and co-author of "The Suspect: An Olympic Bombing, the FBI, the Media, and Richard Jewell, the Man Caught in the Middle," Kent Alexander.
Order a signed copy of "True Crimes and Misdemeanors" via the purchase button below to obtain your private invitation link. Please be sure to include your current email address at checkout. Your access code will arrive via email from A Cappella Books a day ahead of the program.
Pre-order a signed copy of "True Crimes and Misdemeanors" via the purchase button below to obtain your private invitation link. Please be sure to include your current email address at checkout. Your access code will arrive via email from A Cappella Books a day ahead of the program.
At checkout, choose between the local delivery, curbside pick-up, or shipping options. For zip codes not listed in the above banner, select curbside pick-up or USPS shipping.
Purchase: https://bit.ly/2Ad47ov
About the Book
Donald Trump's campaign chairman went to jail. So did his personal lawyer. His long-time political consigliere was convicted of serious federal crimes, and his national security advisor pled guilty to others. Several Russian spies were indicted in absentia. Career intelligence agents and military officers were alarmed enough by the president's actions that they alerted senior government officials and ignited the impeachment process.
Yet despite all this, a years-long inquiry led by special counsel Robert Mueller, and the third impeachment of a president in American history, Donald Trump survived to run for re-election. Why?
Jeffrey Toobin's highly entertaining definitive account of the Mueller investigation and the impeachment of the president takes readers behind the scenes of the epic legal and political struggle to call Trump to account for his misdeeds. With his superb storytelling and analytic skills Toobin recounts all the mind-boggling twists and turns in the case–Trump's son met with a Russian operative promising Kremlin support! Trump paid a porn star $130,000 to hush up an affair! Rudy Giuliani and a pair of shady Ukrainian-American businessmen got the Justice Department to look at Russian-created conspiracy theories! Toobin shows how Trump's canny lawyers used Mueller's famous integrity against him, and how Trump's bullying and bluster cowed Republican legislators into ignoring the clear evidence of the impeachment hearings.
Based on dozens of interviews with prosecutors in Mueller's office, Trump's legal team, Congressional investigators, White House staffers, and several of the key players, including some who are now in prison, "True Crimes and Misdemeanors" is a revelatory narrative that makes sense of the seemingly endless chaos of the Trump years. Filled with never-before-reported details of the high-stakes legal battles and political machinations, the book weaves a tale of a rogue president guilty of historic misconduct, and how he got away with it.
About the Author
|
more...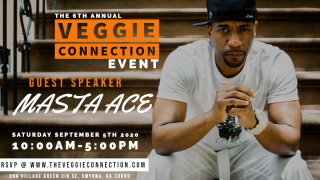 Saturday September 5, 2020 10:00 am EDT
The 6th Annual Veggie Connection Event!
Plant Based Food, Vendors, Speakers, Plant Based Men's Panel (part 3), Live Music, Raffle, Dance Party, and More!
Guest Speaker MASTA ACE
In 2000 an event helped redirect MASTA ACE's personal life. That year, he was diagnosed with multiple sclerosis (MS), though he did not reveal to the public that he had the disease until 2013. Living with MS led ACE to have a new dedication to health and fitness.
Come and hear him talk about his journey to a plant-based lifestyle
|
more...
Theater Events
Friday August 7, 2020 08:00 pm EDT
Step into The Glitter Box for a filthy, explosive comedic experience. Mighty Shorts Comedy and RoleCall Theatre present this live sketch comedy performance written, performed and directed by the ladies of Mighty Shorts. The show will take place at the outdoor amphitheater at Ponce City Market (enter from North Ave and it's on your left). Masks are required and our first-come-first-serve seating will be situated six feet part for your enjoyment and safety. Grab a blanket (or chair), a mask, some booze and snacks, sprinkle everything with glitter (because, like, why not?) and come watch us do our lady business.
Event location: Ponce City Market Outdoor Amphitheater
Event date: Aug 7, 8, 14, 15, 21 & 22
Event time: 8:00pm
|
more...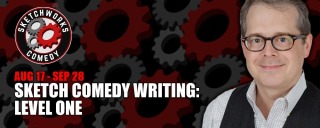 Monday August 17, 2020 07:00 pm EDT
Categories: Comedy
Get serious about being funny! You'll learn about different genres of sketch comedy, analyze comedy scripts and sketches based on the techniques learned, and acquire strategies to expand on ideas and turn them into scripts.
|
more...
Art Galleries
PULP is an arts bookstore specializing in new and unique art, photography, and popular culture books & zines complete with a gallery and black box theatre. |
more...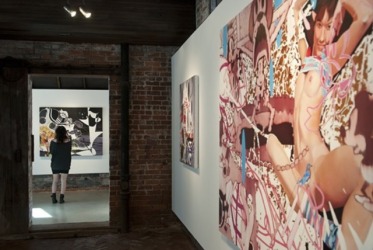 Local art enthusiast Susan Bridges mostly features exhibitions devoted to emerging Atlanta artists in her Victorian Inman Park home. |
more...
Former Downtown music venue, art space, and burgeoning community center became one of the most exciting additions to South Broad Street. On the nights when the Mammal Gallery hosted a show, the street sprang to life, animated with music and modest crowds of people admiring the colorful murals from u... |
more...
Showcasing the South's Hottest Artists
For those seeking to brighten their homes and lives with original art, Gregg Irby Gallery is the renowned contemporary fine art destination for discovering regionally and nationally acclaimed artists. Located in the heart of Atlanta's Westside creative di... |
more...
The gallery's exhibition schedule features both thematically organized shows and solo artist exhibitions. Typically, the gallery will juxtapose an internationally renowned artist in its grand salon with a mid-career and emerging artist in adjoining galleries. Exhibitions often feature strong element... |
more...
A contemporary gallery that hosts quality exhibitions with a focus on emerging local artists who work with photography, sculpture, and hand-crafted art, among other mediums. |
more...

OUR VISION:
We believe that great art and culture inspires us, brings us together and teaches us about ourselves and the world around us. In short, it makes life better.

SERVING OUR COMMUNITY:
Participation in the arts should not be dependent on where people live or their social, educational or fi... |
more...
The Castleberry Hill gallery is located in an 1885 building reminiscent of a European Salon. |
more...
A gallery and design agency with a street art bent from artist Greg Mike. Located in an Old Fourth Ward Studioplex loft, it has featured local, national and international artists, including Mark Bode (California), Claw Money (New York City), and Remed (France). |
more...
Brickworks Gallery
686-A Greenwood Avenue NE
|
more...
UPDATE: The location is Permanently Closed; the Eyedrum organization is still active. - Since its inception in 1998, Eyedrum has been a diverse venue for creative arts and music programming. For years it was ground zero for Atlanta's underground and avant-garde art and music scenes. |
more...
Monday February 10, 2020 12:00 pm EST
Browse the Atlanta Jewish Film Festival schedule as well as recommendations. CL's critics & readers weigh in on the definitive guide to the event. |
more...
Saturday September 12, 2020 12:00 am EDT
The Atlanta Design Festival is postponed to September 12—20, 2020. |
more...
Thursday September 17, 2020 12:00 pm EDT
This year's film festival has been postponed to Thursday, September 17 – Sunday, September 27, 2020.
|
more...
Theater Events by Venue
Female-focused theater company founded in the '90s. Synchronicity stages original productions at various locations around town. |
more...
JigJam
,
Cost: $16-$229
, 08/22/2020 7:30 pm,
Arts & Culture Events in Atlanta - Festivals, Museums & Theatres