Things to Do: Arts & Culture
---


Looking for Things to Do of an arts, theatre or cultural bent? Look no more. We've created this Guide to the arts for you. We wanted to create a resource that would be equally useful to locals, visitors, and new residents, so this Atlanta City Guide contains everything from major attractions and annual events to interesting new restaurants and under-the-radar neighborhood hangouts.
Looking for gallery openings, plays, or shows? We have the best calendar in Atlanta for arts events. For reviews, articles and coverage of the arts scene, see arts in Atlanta.
Not seeing what you want? Take a look at our more extensive list of today's events. Still not feeling it? See our suggestions below for ongoing events. Looking for cool things to do without laying out any dollars? Try our list of free things to do. If you are looking for events at the neighborhood level, take a look at our What's Going On to get the best local information available.
Explore Arts & Culture
string(138) "

"

Friday August 2, 2019 09:36 pm EDT
Onstage and off, with actors and puppets, dealing in reality and escape |
more...
string(134) "

"

Saturday August 3, 2019 11:49 pm EDT
Galleries and gatherings, plastic and static, memories and narratives |
more...
string(129) "

"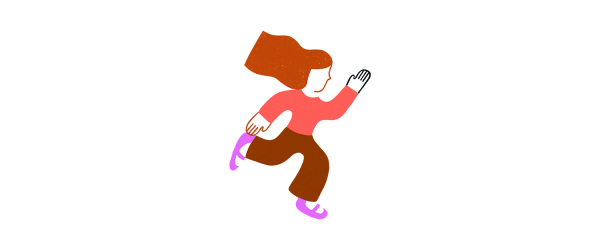 Monday August 5, 2019 12:51 pm EDT
Interpretative and ritual, modern and folk, ballet and bharatanatyam |
more...
string(140) "

"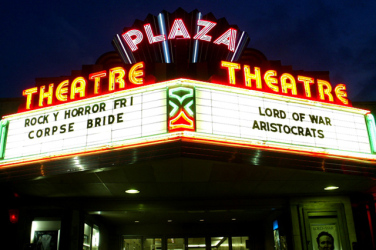 Thursday October 17, 2019 01:43 pm EDT
Explore movie theaters for every film lover with everything from Oscar winners to cult classics on the big screen. |
more...
string(141) "

"

Wednesday October 23, 2019 12:13 pm EDT
Explore the works of the greats like Van Gogh, Monet, or Picasso and discover the modern photographic works of 20th century photographers and artists like Warhol, Annie Liebovitz, and Sally Mann. |
more...
For a complete list of art shows, theater events, and festivals, see the arts calendar below:
Book Events
string(158) "

"

Tuesday April 14, 2020 07:00 pm EDT
Categories: Guest Lecture
Gods and Generals by Jeff Shaara is the Forsyth Reads Together 2020 book selection.
An Evening with Jeff Shaara
Jeff Shaara, author of Gods and Generals, will speak and sign books at the Forsyth Conference Center at 7:00 p.m. on Tuesday, April 14, 2020. This event is intended for adults and admission is free, but advance registration is requested.
Forsyth Reads Together 2020 is sponsored by Forsyth County Public Library, FCPL Friends & Advocates, the Forsyth County Arts Alliance at the Forsyth County Community Foundation, an affiliate of the North Georgia Community Foundation, and Jan Rooney State Farm Agency
|
more...
string(168) "

"

Saturday April 25, 2020 10:30 am EDT
Categories: Author Visit; Writing;
There's no other art form quite like a picture book. Learn the craft of writing picture books for children in today's market. Join published authors Bonnie Clark, Kim MacPherson, and Jaclyn Paris for an epic conversation!
The panel will discuss elements of picture books such as word and page count, poetry/rhythm/cadence, your audience, adding heart, the hook and layering hooks, leaving room for the illustrator, and the power of page turns. Come with your own questions, too!
This program is hosted in partnership with the Society of Children's Book Writers and Illustrators.
|
more...
string(150) "

"

Sunday April 26, 2020 02:00 pm EDT
Categories: Writing; Author Event;
Are you interested in writing or illustrating children's picture books? How do you go from an idea to creation to publication?
Author Chris Jespersen and illustrator Josie Toney will discuss their journey creating Georgia ABCs: A Finding Milo Book. Published by University of North Georgia Press, the book takes readers on a delightful trek across the state accompanied by curious canine Milo. You might even meet Milo in person!
|
more...
string(160) "

"

Thursday April 30, 2020 07:00 pm EDT
Categories: Guest Lecture; Education; History
Robert C. Jones will discuss the overall Atlanta Campaign and talk about sites along the way that proved to be of importance.
Robert C. Jones served as President of the Kennesaw Historical Society for 21 years (1994-2015), and also served as a member of the executive board of the Kennesaw Museum Foundation for 17 years (1998-2015). The Museum Foundation helped fund the 45,000 square foot Southern Museum of Civil War and Locomotive History in Kennesaw, GA. He has written more than 50 books on historical topics, including "Retracing the Route of Sherman's Atlanta Campaign", "A Guide to the Civil War in Georgia", and "Heroes and Heroines of the American Revolution". In 2018, Robert was awarded the Women in American History medal from the National Society of the Daughters of the American Revolution.
|
more...
Theater Events
string(135) "

"

Friday April 3, 2020 08:00 pm EDT
Following 2018's sold out premiere of Black Matter at the Atlanta Black Theatre Festival, and it's preview in New Orleans this past spring, director Cyd Prather brings back a heart-wrenching, gut-busting production about Black love, Black life, and Black taboos. TheACTivists is proud to welcome Black Matter back to the stage April 3rd - 5th at the Windmill Arts Center.
"Black Matter is more than a moment: it's a movement, a reality check, and a good time!"
Featuring a mixed cast of professional actors and student interns, this show takes its audience on a suspenseful journey. Black Matter has been praised by audience members and industry heavyweights alike, with special attention to the TheACTivists youth ensemble.
For more information about this show, visit www.theactivistsperform.com/shows
|
more...
string(144) "

"

Wednesday April 8, 2020 07:30 pm EDT
April 8-9 & 12, 2019: Wed. - Thursday, 7:30 pm; Sun. 7 pm
The Genesis Project
Directed by Charles Parrot
This experimental retelling of the prehistories of Genesis is generated by the cast, with improvisation and movement inspired by an eclectic blend of classical art and popular culture. The Genesis Project re-stages these ancient stories through modern eyes to demonstrate the enduring value of myth, metaphor, and poetry as equipment for living.
Ex Nihilio: The Cosmogonic Puppet Show
Created by Jim Davis and KSU students
Directed by Jim Davis
For millennia humans have asked the big questions: Where did we come from? Why are we here? What does it all mean? It's about time to get some answers.
Ex Nihilio: The Cosmogonic Puppet Show tells the story of everything and answers literally every question you've ever had about anything. And it does it with puppets
|
more...
string(140) "

"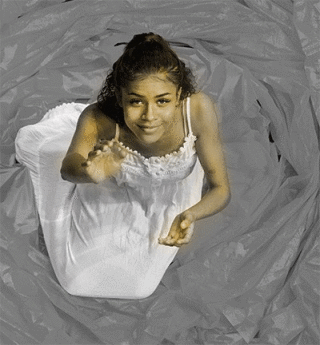 Friday April 10, 2020 08:00 pm EDT
April 10-12 and 17-19, 2020: Friday April 10 at 8 pm; Friday, April 17 at 11 am; Saturdays, 11 am and 3 pm; Sundays, 3 pm.
Devised by KSU Students
Directed by Rosemary Newcott, former Sally J. Tomlinson Artistic Director for Youth and Families, Alliance Theatre
Composed and Music Directed by Amanda Wansa Morgan
"Though she be but little, she is fierce!"
Greatness comes in all shapes and sizes. Thumbelina is tiny, beautiful, and delicate. She is also resourceful, creative, and courageous. Join her as she explores the world and discovers her nascent powers in a new musical version of the treasured Hans Christian Anderson story.
|
more...
string(157) "

"

Wednesday April 15, 2020 07:30 pm EDT
April 15-16, 2020, 7:30 pm
Coordinated by Karen Robinson
Anything goes in this evening of new and original works by TPS Alumni.
|
more...
Art Galleries
string(144) "

"

Former Downtown music venue, art space, and burgeoning community center became one of the most exciting additions to South Broad Street. On the nights when the Mammal Gallery hosted a show, the street sprang to life, animated with music and modest crowds of people admiring the colorful murals from u... |
more...
string(131) "

"

string(136) "

"

string(139) "

"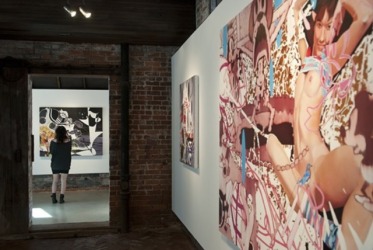 Local art enthusiast Susan Bridges mostly features exhibitions devoted to emerging Atlanta artists in her Victorian Inman Park home. |
more...
string(144) "

"

Showcasing the South's Hottest Artists
For those seeking to brighten their homes and lives with original art, Gregg Irby Gallery is the renowned contemporary fine art destination for discovering regionally and nationally acclaimed artists. Located in the heart of Atlanta's Westside creative di... |
more...
string(151) "

"

The gallery's exhibition schedule features both thematically organized shows and solo artist exhibitions. Typically, the gallery will juxtapose an internationally renowned artist in its grand salon with a mid-career and emerging artist in adjoining galleries. Exhibitions often feature strong element... |
more...
string(134) "

"

A contemporary gallery that hosts quality exhibitions with a focus on emerging local artists who work with photography, sculpture, and hand-crafted art, among other mediums. |
more...
string(136) "

"


OUR VISION:
We believe that great art and culture inspires us, brings us together and teaches us about ourselves and the world around us. In short, it makes life better.

SERVING OUR COMMUNITY:
Participation in the arts should not be dependent on where people live or their social, educational or fi... |
more...
string(148) "

"

The Castleberry Hill gallery is located in an 1885 building reminiscent of a European Salon. |
more...
string(141) "

"

A gallery and design agency with a street art bent from artist Greg Mike. Located in an Old Fourth Ward Studioplex loft, it has featured local, national and international artists, including Mark Bode (California), Claw Money (New York City), and Remed (France). |
more...
string(128) "

"

UPDATE: The location is Permanently Closed; the Eyedrum organization is still active. - Since its inception in 1998, Eyedrum has been a diverse venue for creative arts and music programming. For years it was ground zero for Atlanta's underground and avant-garde art and music scenes. |
more...
string(0) ""

Brickworks Gallery
686-A Greenwood Avenue NE
|
more...
string(126) "

"

Monday February 10, 2020 12:00 pm EST
Browse the Atlanta Jewish Film Festival schedule as well as recommendations. CL's critics & readers weigh in on the definitive guide to the event. |
more...
string(144) "

"

Thursday April 30, 2020 12:00 pm EDT
Browse the Atlanta Film Festival schedule as well as recommendations. CL's critics & readers weigh in on the definitive guide to the event. |
more...
string(171) "

"

Monday June 1, 2020 12:00 am EDT
Browse the Atlanta Design Festival schedule as well as recommendations. CL's critics & readers weigh in on the definitive guide to the event. |
more...
Theater Events by Venue
string(126) "

"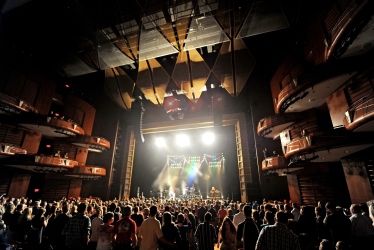 A premier venue for Broadway shows, Atlanta Ballet performances, concerts, opera, corporate meetings, and other events — including some shows you'd normally expect to find in town. |
more...
string(151) "

"

Female-focused theater company founded in the '90s. Synchronicity stages original productions at various locations around town. |
more...
string(139) "

"

Atlanta's avant-garde playhouse enjoys a sterling national and international reputation for the persistent stylistic daring and moral urgency of its work. The venue frequently hosts performance troupes such as Dad's Garage and Full Radius Dance. The intimate Back Stage space is home to smaller produ... |
more...
string(138) "

"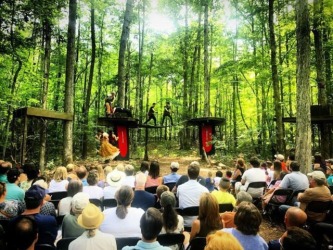 string(140) "

"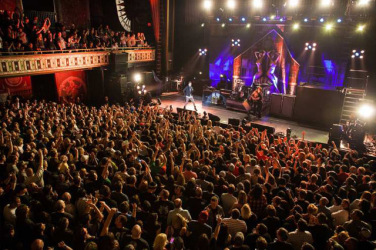 This former church has Gothic ambiance to spare, making it a fun spot to catch a rock or hip-hop show. The club, which boasts some inviting bar and lounge spaces, hosts comedy and other events, as well. |
more...
string(137) "

"

The lavish sets and production values at times risk upstaging the actual shows at Atlanta's biggest and most prestigious theater company, which features the 770-seat Alliance Stage and the more intimate 200-seat Hertz Stage. |
more...
string(396) "


"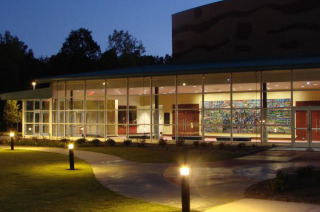 The name doesn't convey just how impressive the 27-acre campus is. It's rolling with greenspace and boasts a spacious yet intimate 375-seat theater with a handsome, earth-toned color scheme. The Southwest Arts Center gives arts fans a reason to drive outside the southern bounds of the Perimeter. |
more...
Arts & Culture Events in Atlanta - Festivals, Museums & Theatres