Summerhill


With the Atlanta Braves now in Cobb County, and Georgia State University quickly moving forward with plans to expand its housing and sports facilities, neighborhood residents are cautiously optimistic as they wait for the promised retail and residential projects to take shape in the area blighted during Turner Field's presence.Summerhill, officially established after the Civil War, was first home to freed slaves, with nearby Washington-Ralston home to many of the city's European immigrants. Evander Holyfield lived in Summerhill as a child, on 275 Connolly Street (technically now Capital Gateway).
The neighborhood, much now covered by GSU stadium's sprawling parking lots, was razed following its initial decline during white flight in the mid-20th century. When two stadiums and an ever-widening highway replaced the city blocks - smothering nearby Mechanicsville, Peoplestown, and Summerhill - local businesses closed, and residential properties had more value as private game-day parking lots than family homes. Today, Freewheel Farm, which sells its veggies at the nearby Grant Park Farmers Market, occupies a tiny lot here.
Wednesday May 29, 2019 11:12 am EDT
A Fresh Installment from CL's coverage of Atlanta's Neighborhoods |
more...
People Making a Difference in Summerhill
Brent Hall is the owner of the Freewheel Farm, an Urban Farm located in the Summerhill/Grant Park neighborhood. Brent is also very active in the community farm movement. |
more...
Bryan Adams Vice President - Organized Neighbors of Summerhill
Bryan Adams is the Vice President of the Organized Neighbors of Summerhill. He has been active in restoring the parks within the neighborhood. Bryan has served as the Treasurer 2013/2014 and Vice-President 2015/2016 and 2017/2018. |
more...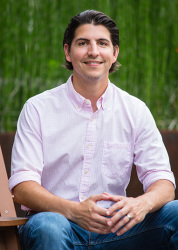 David Nelson Executive Vice President
David Nelson is the Executive Vice President of Carter & Associates, an Atlanta based and leads the redevelopment efforts in the Summerhill neighborhood as well as other major projects for Carter. |
more...
Geoff Heard Executive Director of Summerhill Neighborhood Development Corp (SNDC)
Geoff Heard is the Executive Director of the Summerhill Neighborhood Development Corp (SNDC). Geoff is involved in a wide array of civic activities. He also came in to restore credibility to the organization following financial improprieties from previous management. From the Atlanta Fulton County R... |
more...
Leslie Grant Atlanta School Board Member - District 1
Leslie Grant represents District 1 for the Atlanta Board of Education. From Leslie's website:
Leslie Grant grew up just east of downtown Atlanta in Tucker, GA, graduated from Shamrock High School in DeKalb County, studied at: Berry College, Rome, GA as a charter member of the Chick-Fil-A WinShape ... |
more...
Matt Westmoreland Atlanta City Council At Large Representative
Matt Westmoreland is on Atlanta City Council as an At Large represntative From Matt's City Council Website:
Matt Westmoreland is the Post 2 At-Large member of the Atlanta City Council. Prior to his election, Matt was the Atlanta Public Schools Board of Education's District 3 representative, servin... |
more...
Suzanne Mitchell Former President - Organized Neighbors of Summerhill
Suzanne Mitchell is the Former President of the Organized Neighbors of Summerhill and has been active during the transformation of the neighborhood following the departure of the Atlanta Braves from Turner Field. Suzanne was the President 2013-2014 and again in 2015-2016. |
more...
Wanda Rasheed Treasurer - Organized Neighbors of Summerhill
Wanda Rasheed is the Treasurer of the Organized Neighbors of Summerhill. She has served in this role for the 2015/2016, 2017/2018 and 2019/2020 terms. She is involved in the Livable Centers Initiative (LCI) process as part of the overall Summerhill re-development.
Photo of Wanda (right) and a Summ... |
more...
Civic Places
Nothing found, please try again
Neighborhood Sense of Place
Neighborhood Wish List
Issues of Concern
Articles on Summerhill Neighborhood
Tuesday October 19, 2021 06:00 am EDT
Monday July 1, 2019 05:31 pm EDT
Wednesday May 29, 2019 11:12 am EDT
Monday May 27, 2019 03:28 pm EDT
Monday May 27, 2019 03:06 pm EDT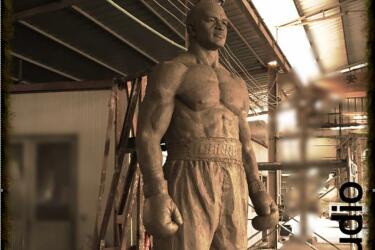 Monday May 20, 2019 06:14 pm EDT
Thursday April 11, 2019 12:38 pm EDT
Thursday December 20, 2018 03:50 pm EST
Tuesday December 1, 2015 02:25 pm EST
Tuesday December 1, 2015 02:14 pm EST