Where to Eat in West End/Southwest ATL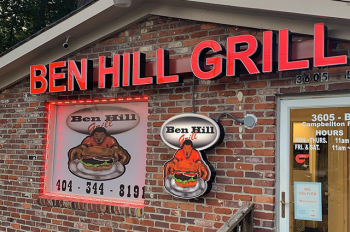 Bare-bones takeout joint serving up eats like turkey burgers, cheesesteaks, wings & fish. |
more...
Black-owned Business
This venerated soul-food joint dishes up some of the city's best Southern cooking at a price that's hard to beat. From corn muffins and fried chicken ... |
more...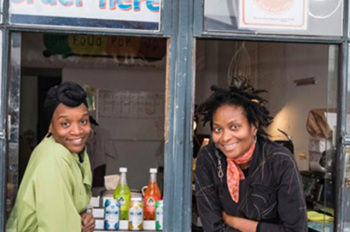 Carrot Dog, launched May of 2019, is a vegan fast food joint… It's the best hot dog you "never" had! Food For Thought Cafe' is a now a vegan restaur... |
more...
Black-owned Business
Healthful Essence has been in the Vegan, Vegetarian healthy food business for over forty years. In the beginning, vegan-vegetarian was not a popular c... |
more...
American buffalo wings with flavors such as, lemon pepper, BBQ, mild, hot, and more. |
more...
Monday Night Brewing is an Atlanta-based craft brewery. We brew beers for the weeknights – balanced, flavorful ales that pair well with food. Believe ... |
more...
Black-owned Business
Vegetarian soul food is prepared with little sodium and no fat. It takes reservations, but walk-ins are welcome. The restaurant is great for kids and ... |
more...
Black-owned Business
How do you feel about kale? Because Tassili's Raw Reality serves it up in a big way. It hopes to help people stay healthy by serving raw, vegan dishes... |
more...
We are a premium artisan tea company crafting flavorful and inspired loose leaf blends. We handcraft our teas in small batches with sustainably grown ... |
more...
Black-owned Business
CHAZ IS MAKING IT HAPPEN A BLACK MAN CAN WITH HIS MIND AND BEAR HANDS.VEGAN DREAM DOUGHNUTS ARE THE BEST IN THE WORLD. YOU HAVE HAD ALL THE REST. NOW ... |
more...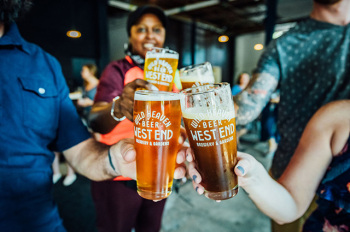 West End location of the popular Decatur based brewery. |
more...
---
West End/Southwest Atlanta Neighborhood Guide - Restaurants