Price: $128.00
The Soulmate
Immediate connection the moment you put on your shoulder, the bag chooses you!
Your soulmate understands and connects with you on every level, helping you carry your goodies through daily life!
Style has two long straps can also be crossed over if needed.
24"Wide x 18"Tall Exactly the size you need and can be folded for storage and or travel.
Straps will be made with wide cotton and or special recycled shipping straps with aged use and patina.
Vegan materials (except for limited edition leather straps) good weave approved textiles, hemp stitching.
These bags are machine washable- please spot treat any areas of concern- wash all by itself cold- reshape- tumble dry- shake reshape- finish drying. (Except leather)
Uses:
Purse, briefcase, laptop bag, yoga, gym bag, farmers market bag, bike trip, hiking, endless possibilities
Buy it here: emilyyellow.com
Contact: 2emilyyellow at gmail.com
Items Betweeen $50 and $300
About the Retailer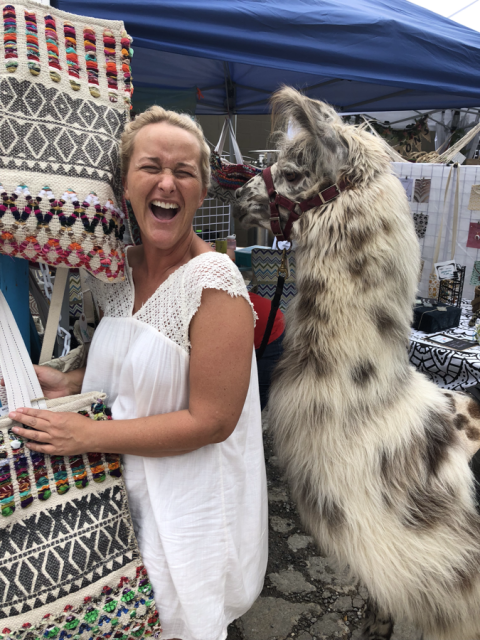 Born in Santa Barbara, Emily grew up near the ocean and became at one with nature immediately. She took advantage of her free-spirited ways, and started following The Grateful Dead around the west coast, selling hemp jewelry to fund her fandom. Over the years, Emily has enjoyed collecting treasure... |
more...
Return to the furniture store