Price: 25
The charcuterie board are a smaller version of our regular charcuterie board. They are fun! The price is for one. The pairing is your choice. They are made of pecan or oak wood. The different colors of the inlays are the natural color of the different wood types used (purple heart, canary wood,...).
Buy it here: mvanasten.faso.com
Contact: mlucevanasten at gmail.com
Items Under $50
About the Retailer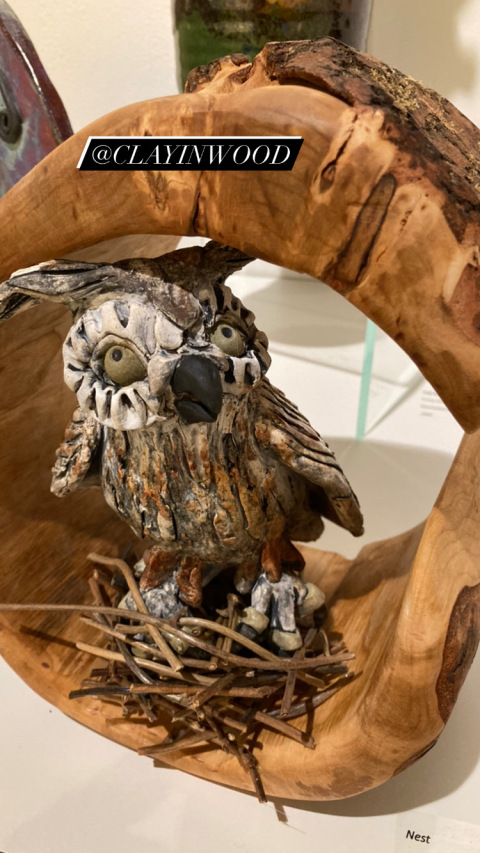 Clay in Wood Luce is a clay hand builder and Dominicus is a wood worker
Dominicus is mostly doing wood inlays and Luce hand-builds clay. We can combine them or not to create Functional and Sculptural Art. We often discuss opportunities to tell a story through the integration of our work in common pieces. Each creation is hand crafted in Blue Ridge, GA and are one of a k... |
more...
Return to the gift guide