Price: $10 with Side or Drink
Our Signature take on the all time classic comfort food, chili, is comprised of premium ground beef, beans, herbs, spices, and our secret ingredient, love. We've coined our chili, "PARLAY & Chill-i", because it will tantalize your taste buds and entice you to relax as you enjoy our love bowl of goodness.
Our combo includes chili toppings (avocado crema, shredded cheese, and green onions), signature cornbread with honey butter, and our signature cucumber mint tea for a steal at $10!
Come out and PARLAY with us and see for yourself who has the best chili in Atlanta. From our hearts to your bellies !
We Have Order Online capabilities for pickup as well. There's a link on the website as well as a direct check-out link for Chili.
Buy it here: parlaysavorysaloon.com
array(1) {
  [0]=>
  string(4) "1440"
}

About the store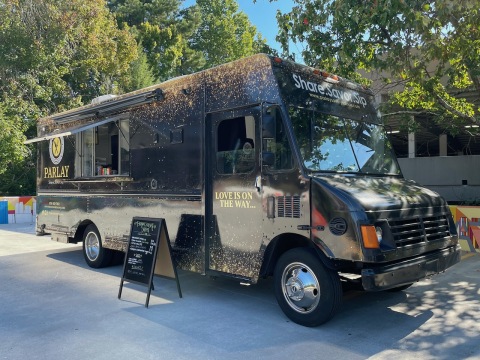 Hours
Monday: Closed
Tuesday: 9:00 AM – 6:00 PM
Wednesday: 9:00 AM – 6:00 PM
Thursday: 9:00 AM – 6:00 PM
Friday: 9:00 AM – 6:00 PM
Saturday: 9:00 AM – 6:00 PM
Sunday: Closed
Return to the furniture store