Virginia-Highland Service Providers
Offering both daycare (early morning and evening hours) and boarding services, with an outdoor yard and tented play area, on-site grooming and individ... |
more...
Offering both daycare (early morning and evening hours) and boarding services, with an outdoor yard and tented play area, on-site grooming and individ... |
more...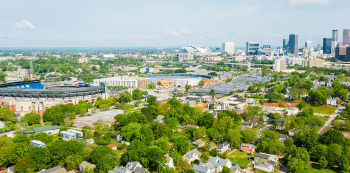 From Carter's website: "Carter is a leading national real estate investment, development and advisory firm headquartered in Atlanta. With a 62-year hi... |
more...
Loud House Studios is a state-of-the-art recording facility with a team of experienced and professional audio engineers. Industry standard audio equip... |
more...
---
Virginia-Highland Neighborhood Guide - Home & Personal Services