Best of Atlanta 2018!
Hip Hop artist, actor, and activist "Killer Mike" Render is an Atlanta icon. The favored son of this city was selected as the Best Atlanta Boss by Creative Loafing readers. It was announced that his growing barber shop empire of Shave Wash And Groom Shops would have a new location in the home of the Atlanta Hawks. The newly transformed sports and entertainment complex, now known as State Farm Arena, is an amalgamation of the best of Atlanta under one roof. From a distinctly southern design aesthetic that pays homage to the connected feel of the city's BeltLine, to the down home delicacies served at country superstar Zac Brown's Social Club and singer, TV Star Kandi Burruss' Old Lady Gang eatery. The True to Atlanta spirit lives in the next generation venue built for the fans.
Photo Credit: Thanks to Killer Mike,
ICON Atlanta
, and the
Atlanta Hawks
for the photo that captures the ATL's spirit in 2018.
Featured
Thursday October 4, 2018 03:02 PM EDT
Atlanta Hawks players Kent Bazemore, John Collins, and Trae Young tell us what they feel are the 5 best things about Atlanta. |
more...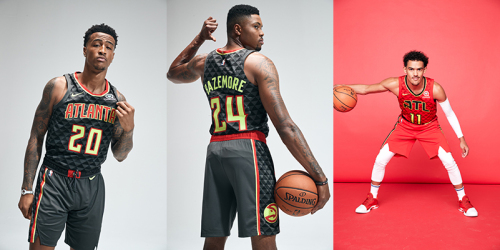 Thursday October 4, 2018 04:36 PM EDT
Creative Loafing asks Atlanta Hawk's players Kent Bazemore, John Collins, and Trae young their picks. |
more...
---
BOA CRITICS 2018
We did things a bit differently this year. In addition to the Creative Loafing staff, we've reached out to informed members of the community to help put together the 2018 issue. We're incredibly proud to present this year's batch of critics, who have shared their time and wisdom of ATL to highlight who's killin' it. Contributors range from those deeply embedded in politics to night crawlers who don't sleep until the sun rises. Basically, we've corralled them all to tell the whole story, to put together the entire package.
Barry Brandon
Queer Unicorn + Lifestyle curator for @ForAllHumans & @WUSSYMag & @TheQueerIndigo.
Scott Morris
An Atlanta native, an architectural historian, a DJ called Dookie Platters, and he wants to be your friend. He enjoys the not-so-finer things in life, hidden gems, and a good time.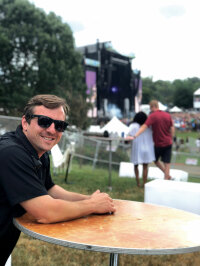 Aaron Levitt
Find Aaron at Levittron Concepts: @levittron_concepts and Music Matters: @musicmattersprod
Lesly Washington
I'm a pastry connoisseur who loves to scavenge for vintage clothing, attend every new event in the city, and scout for travel deals. I wholeheartedly believe in a twerk/life balance. @tchoupvintage + @lecrawbabybeignet
Edward McNally
Longtime ATL creative connector & sensory concierge Edward (never "Ed") McNally creates / promotes immersive experiences, rooftop cocktail parties and other unique cultural happenings here and across the US.. A seasoned burner since '99,, Edward explores urban jungles and wild places in search of passionate performances, authentically tranquil spaces and primal communal rituals. He is a founding board member of Fly on a Wall, the ATL-based idea house / movement theater group. #flyonawall
Marshall Seese, Jr.
A multi-faceted storyteller based in Atlanta, GA. Beginning his career as an intellectual property attorney, Marshall subsequently founded Mowgli, a mobile gaming company focused on inspiring people to create music with their favorite songs. After exiting Mowgli, he donned the moniker 'The Tin Man' and released a debut EP titled "Too Many Lines" that went on to hit #26 on the Billboard Hot AC chart. In addition to his music career, Marshall is also a filmmaker intent on helping artists build their audiences through scripted, episodic content. @thisisthetinman
Shariff Hassan
Co-owner of the Spindle, professional photographer, board member of Free Bikes 4 Kids ( FB4K ), Arab- American and active member of the community. @thespindleATL
Luis Sandoval
I'm Luis! I've lived in Atlanta for about 13 years. I've been a big supporter of local musicians and artists since day one. I started out as a publicist (Caren West PR), then I got into booking and managing bands (the Constellations, Ruby Velle and the Soulphonics), then I bar tended (Star Bar), and now I'm the Pabst Blue Ribbon rep! I love this city and hope to keep doing fun stuff for a long time. @Luisrules4ever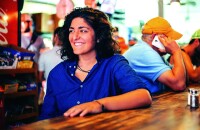 Liliana Bakhtiari
Liliana Bakhtiari is a homegrown ATL activist and creative. Her work in Atlanta has included working in everything from homelessness and affordable housing, to developing arts projects and fundraisers for local non-profits. Her most recent endeavors include a 2017 City Council run, and currently, a large scale voter engagement project, using art to engage rural Georgia voters. @lilianabakhtiari @lilianaforatlanta
Lex Gaines
Lex grew up in a small town in South Jersey (where she never quite fit in) and is a proud graduate from SCAD University (where she found her tribe of creatives). An Atlanta-based visual artist, photographer and self taught chef; Lex's passion for food has led her to create Bruncheon - an eclectic communal dining experience that is an expression of love and creativity. Spending her free time exploring the local food scene and enjoying numerous festivals. Best described as a free spirit, she lives by the motto, "you only live once, so do what you love." @lexgaines_
Julian Goglia
Georgia native Julian Goglia is a partner at The Mercury, The Pinewood, The Deep End, Bar Créma, The Helpful Hotdog, and Proof Cocktail Syrups. Goglia has worked with his team since The Pinewood's opening in early 2012. Goglia's modern approach to classic cocktails has earned him a number of notable accolades including Zagat's 30 Under 30, Eater's Young Guns, Eater Atlanta's Best Bartender, and The Daily Meal's Top 25 Bartenders in America.
Lauren Leathers
Lauren Leathers is CL's Events Editor, keeping her in the loop with all the happenings around town. Art, culture, and entertainment journalism is her passion, but she enjoys writing anything she can get her hands on. When she's not going to shows you'll find her reading, eating chocolate, and debating the existence of aliens and sasquatch.
Chad Radford
Chad just celebrated his 10 year anniversary on staff at CL and is currently the Music Editor. On most days you can find him at Aurora Coffee, Wax n' Facts, or The Righteous Room.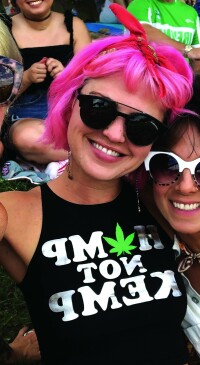 Ema Carr
A human experiment y'all call Ema, and Social Media Cowgirl who's been storytelling for Atlanta's arts, music and culinary scene on the interwebs for a decade. A Cannabis Activist we can thank in part for decriminalizing in the 2017! When you want to know what's happening around the Atlanta, DM Ema. @ywAtlanta @georgiahempco @atlhotdogfest #HempNotKemp
Hal Horowitz
A Journalist specializing in music and the arts since 1994. Hal has contributed to CL since 2000, he is a winner of the W.C. Handy Keeping the Blues Alive for Journalism award in 2009, and freelance writer specializing in roots, blues, singer-songwriter, punk, and other organic genres. Hal has written thousands of reviews, artist profiles, and features over the decades.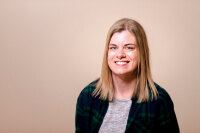 Olivia Cathcart
An Atlanta-based stand-up comedian and writer. She regularly performs across the Southeast as well as various festivals including Limestone (Bloomington), 208 (Boise), Treefort Music Fest (Boise), Crom (Omaha), Orlando Indie, Hell Yes (New Orleans), Red Clay (Atlanta), Derby City (Louisville), and the Memphis Comedy Festival. She's written for Creative Loafing Atlanta, Paste, and The Laugh Button.
Will Cardwell
A recent Georgia State journalism graduate and I am currently a writer for CL's music section. I drive a green minivan and have a sugar glider.
Doug DeLoach
Music writer Doug DeLoach has been a member of the CL family since the Reagan administration. Doug specializes in all things jazz, blues, experimental, post-punk, avant-garde, contemporary classical, and everything filed under "other."
Jake Van Valkenburg
An export from Chattanooga, Tennessee navigating the cultural, musical, and nonsensical within Atlanta through the written word. Jake is a senior at Oglethorpe University majoring in Communications & Rhetoric Studies and minoring in Theatre. His passion lies in discovering the ways the arts affect our perception of culture and politics. He writes for the student newspaper The Stormy Petrel and Plasma Magazine.
Jalen Jenkins
is an active member of the Atlanta music scene, and a Georgia State student. His focus is on local music and he has a passion for showing Atlanta's true talents.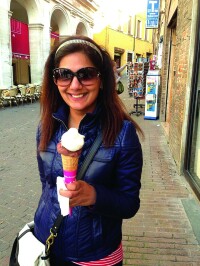 Sucheta Rawal
Writes about travel and food for Creative Loafing, Travel+Leisure, CNN Travel, Huff Post, CheapOAir and more. She has traveled to 80+ countries to satisfy her palate. Sucheta is the author of 'Beato Goes To' series of children's books and founder of nonprofit, Go Eat Give that raises awareness of different cultures through food and travel. Learn more at
www.suchetarawal.com.
Curt Holman
Curt has been writing for Creative Loafing since 1993.
Alex Patton
Alex is CL's Beer Correspondent, and he does not have a problem. You can find him in breweries and coffee shops all over Atlanta, writing about the craft beer industry and local music. He also enjoys cooking, giraffes, and dank memes.
Lia Picard
Lia is a lifestyle writer specializing in food and travel. Her work appears in several publications including Playboy, Tasting Table, Atlanta Magazine, and the Atlantan. She's called Atlanta home for five years along with her husband, Jon, and their recently adopted pup, Poppy.
Joseph Mosman
Joseph is a folk singer songwriter and music critic from Bloomington Illinois. He mainly reviews Americana/Folk genres for Creative Loafing.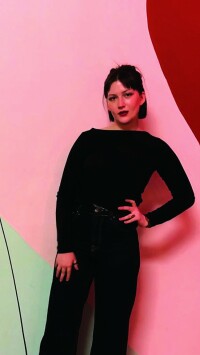 Brenna Hilby
Brenna is a third-year journalism student at Georgia State University and is Creative Loafing's most brilliant, tenacious intern. When she's not clicking through Google Docs or Twitter, you can find her at the back of a show inconspicuously scrolling through news alerts, or blasting Sisters of Mercy's Floodland while eating way too much vegan food.
---
Browse Winners by Category