See our guide to COVID-19 in Atlanta (this page last updated )
We are now open from 11am-11pm with Patio Dining and To-go Orders. We are also doing deliveries now through Door Dash.
Hampton + Hudson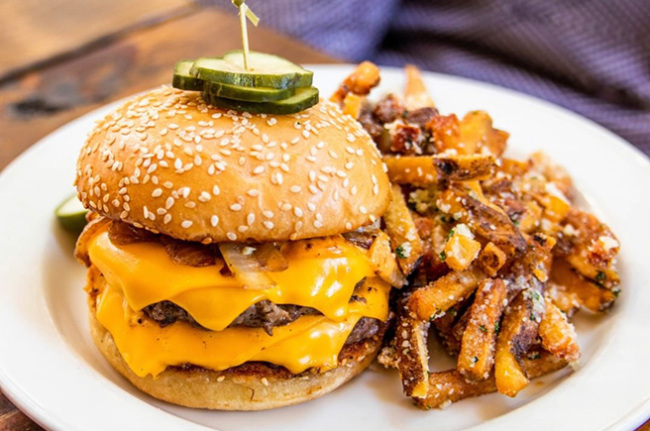 Billy and Jenn Streck's first solo venture, Hampton + Hudson is a neighborhood gastropub inspired by the couple's former Atlantic Station pop-up. The menu features small plates, like the hot-ticket hot chicken biscuits, entrées, and rotating dessert options. The restaurant also features unique cocktails, beers, and wines.
Hours: Mon.-Fri.,11 a.m.-2:30 a.m.; Sat., 10 a.m.-2:30 a.m.; Sun., 10 a.m.-midnight
Friday August 23, 2019 06:00 pm EDT
Categories: Sports
Calling all fans of soccer and social justice! Join Georgia Justice Project (GJP) for an evening of cheering on Atlanta United while communing with others invested in criminal justice reform.
GJP staff, volunteers, friends and soccer fans will gather on August 23rd at Hampton + Hu...
Cost: $5
299 North Highland Ave.,
Atlanta
,
GA
30307
(404) 948-2123
hamptonandhudson.com
array(1) {
  [0]=>
  string(3) "102"
}

Restaurant
COVID-19