97 Estoria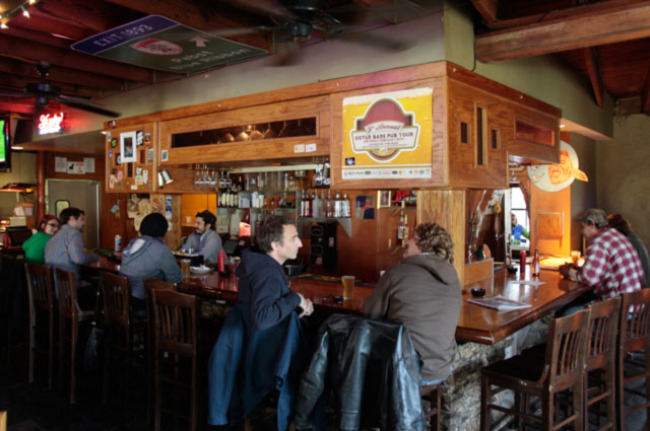 Once a grocery store for cotton mill workers in the historic Cabbagetown neighborhood, 97 Estoria is a restaurant and "hangout for all adults" known for its quirky vibe and vegetarian-friendly menu. The laid-back, smoky bar scene is its main draw, bringing in a host of scruffy regulars.
97 Estoria
Pork sausage patty, cheddar cheese, fried egg, lettuce and tomato with maple bacon mayo.
727 Wylie St. S.E. Atlanta, GA 30316
|
more...
727 Wylie St. S.E.
Atlanta
,
GA
30316
(404) 522-0966
97estoria.com
Bar or Pub
Hours
Monday: 12:00 PM – 12:00 AM
Tuesday: 12:00 PM – 12:00 AM
Wednesday: 12:00 PM – 12:00 AM
Thursday: 12:00 PM – 12:00 AM
Friday: 12:00 PM – 12:00 AM
Saturday: 12:00 PM – 12:00 AM
Sunday: 12:00 PM – 12:00 AM