Ansley Wine Merchants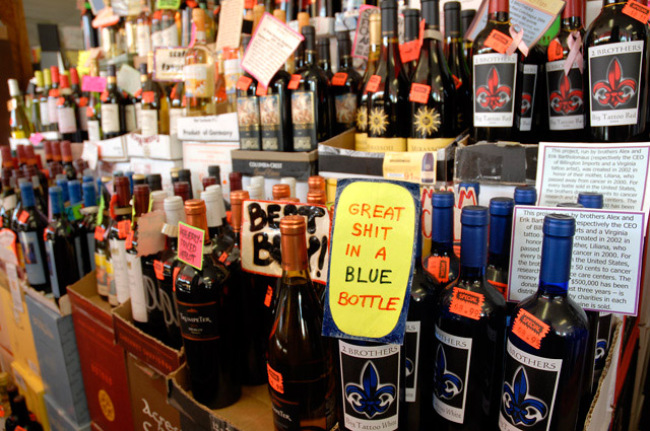 The wittier the personalized rating cards are, the better the wine. One such sign: "The best of Washington State — you know, that place above Oregon, just not as well adjusted." Of course, we all know wine is good for you, so browse the "El Cheapo but El Goodo Section" and drink up.
1544 Piedmont Road N.E.
Atlanta
,
GA
30324
(404) 876-6790
ansleywine.com
Beer, Wine or Liquor Store
Hours
Monday: 10:00 AM – 9:00 PM
Tuesday: 10:00 AM – 9:00 PM
Wednesday: 10:00 AM – 9:00 PM
Thursday: 10:00 AM – 9:00 PM
Friday: 10:00 AM – 10:00 PM
Saturday: 10:00 AM – 10:00 PM
Sunday: 12:30 – 7:00 PM