Breman Jewish Heritage Museum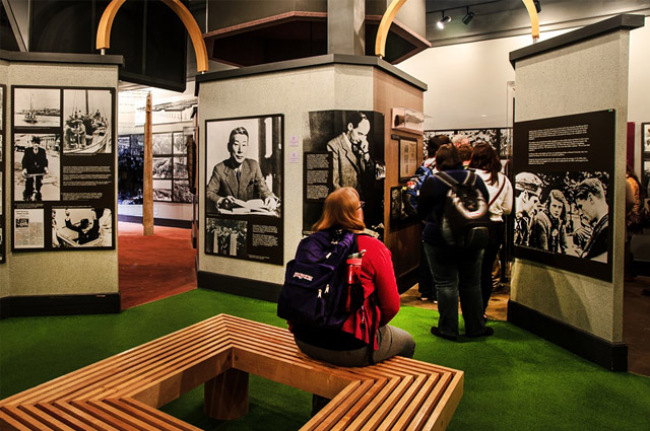 Extensive documents and profiles record Atlanta's Jewish history, making the museum the largest of its kind in the Southeast. Particularly notable for special exhibits that emphasize the value of tolerance and diversity.
Friday December 6, 2019 11:00 am EST
Phillip Mosier, one of Atlanta's leading photographers will share how the work and influence of Lisette Model, an Austrian-born American who taught photography at the New School for Social Research, shaped the direction of two of the greatest photographers of the twentieth-century, Diane Arbus and V...
Cost: Free-$14
Sunday December 8, 2019 02:00 pm EST
Unforgettable Stories from the Holocaust Murray Lynn was only 14 years old when he, his mother and three brothers were sent by cattle train to Auschwitz-Birkenau. His mother and brothers were murdered upon their arrival, but Murray survived despite unbearable conditions, and a death march that ...
Cost: Free
1440 Spring St. N.W.
Atlanta
,
GA
30309
(678) 222-3700
thebreman.org
array(1) {
  [0]=>
  string(3) "105"
}

Attractions, History Museum