Breman Jewish Heritage Museum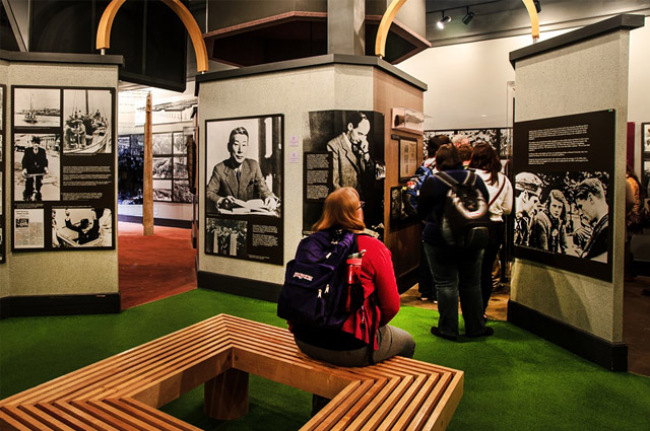 Extensive documents and profiles record Atlanta's Jewish history, making the museum the largest of its kind in the Southeast. Particularly notable for special exhibits that emphasize the value of tolerance and diversity.
Sunday February 9, 2020 02:00 pm EST
Hank tells the story of his parents, Nora and Joel Lewin who were married in Kovno, Lithuania, and endured separation and several concentration camps to survive the holocaust. He remembers Gideon, a brother he never knew who was killed in Auschwitz at the age of two. Guided tours of our Holocaust ...
Cost: Free
Sunday March 15, 2020 02:00 pm EDT
Even though school was illegal in Romania for jews in 1941, Alfred and two friends started their own course of studies and were later tutored by teachers within the ghetto. His academic prowess, ability to learn multiple languages and musical talents proved pivotal to his survival. Alfred Schneider ...
Cost: Free
1440 Spring St. N.W.
Atlanta
,
GA
30309
(678) 222-3700
thebreman.org
array(1) {
  [0]=>
  string(3) "105"
}

Tourist Attractions, History Museum