Chabad Intown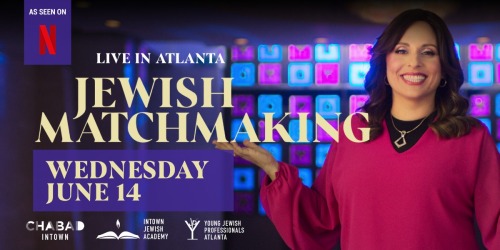 Wednesday June 14, 2023 06:30 PM EDT
Get ready to be blown away as Aleeza Ben Shalom, the host of Netflix's Jewish Matchmaking, goes live in Atlanta!
Step into the captivating world of Jewish matchmaking as we go behind the scenes of the new hit series with renowned matchmaker Aleeza Ben Shalom LIVE in Atlanta!
Join for an exclusiv... [
click here for more
]
USER SUBMITTED
Wednesday September 14, 2022 07:30 PM EDT
Join Mobilize Recovery in Atlanta for this Important Conversation.
About this event
Many individuals find a pathway to recovery, wellness, and healing through faith. This event brings together a diverse program of faith leaders, people in recovery from substance use disorder, and impacted fami... [
click here for more
]
730 Ponce De Leon Pl NE
Atlanta
,
GA
30306
(404) 898-0434
chabadintown.org
Place of Worship
Hours
Monday: 9:00 AM – 5:00 PM
Tuesday: 9:00 AM – 5:00 PM
Wednesday: 9:00 AM – 5:00 PM
Thursday: 9:00 AM – 5:00 PM
Friday: 9:00 AM – 4:00 PM
Saturday: 8:45 AM – 2:00 PM
Sunday: 8:30 AM – 12:00 PM