Havana Sandwich Shop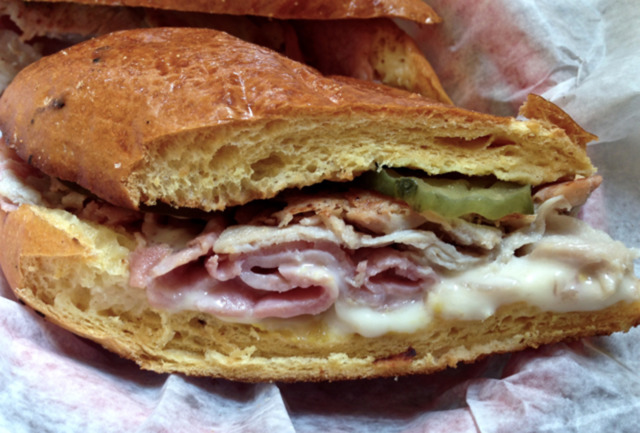 Havana Sandwich Shop first started selling Cuban sandwiches at 2905 Buford Highway in 1976. The popular restaurant was shut down by a blaze in 2008. Owners Debbie Benedit and her son, Eddie Benedit, Jr. reopened the Cuban sandwich restaurant in July 2015.
At its new location, Havana serves up all the expected Cuban staples. The black bean soup, the rice, and the sandwich are all classic excellence. Go for an empanada and gorge yourself on cheesy deliciousness, or try a batida (Cuban milkshake) if you have room.
2905 Buford Highway N.E.
Atlanta
,
GA
30329
(404) 636-4094
havanaatlanta.com
Restaurant
Hours
Monday: 10:30 AM – 7:00 PM
Tuesday: 10:30 AM – 7:00 PM
Wednesday: 10:30 AM – 8:00 PM
Thursday: 10:30 AM – 8:00 PM
Friday: 10:30 AM – 8:00 PM
Saturday: 10:30 AM – 8:00 PM
Sunday: Closed