Java Lords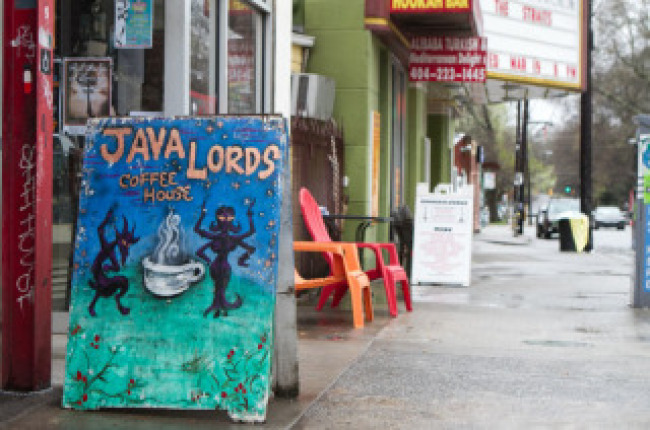 This little spot also serves snacks and drinks during performances at the adjacent 7 Stages Theatre. It's got fair-trade, organic coffee, beer/wine/liquor, Internet, wall art, and events like open-mic Tuesdays. Limited baked goods.
Tuesday December 29, 2015 07:00 PM EST
This is a New Years Eve EVE party, y'all!Solo sets by:Jack Fowler (Flower)Hayes Hoey (Slang)Big Brutus (Sean Bryant)Man Up, Yancey+ Mitar (Chicago)Projections of short films and music videos made by local filmmakers!DJ Set curated by Exit Only (Nadia Deljou of Beatscape Lounge on Album 88)! [
click here for more
]
1105 Euclid Ave. N.E.
Atlanta
,
GA
30307
(404) 477-0921
javalordscoffee.com
Cafe or Coffee Shop
COVID-19
Hours
Monday: 10:00 AM – 10:00 PM
Tuesday: 10:00 AM – 10:00 PM
Wednesday: 10:00 AM – 10:00 PM
Thursday: 10:00 AM – 10:00 PM
Friday: 10:00 AM – 12:00 AM
Saturday: 10:00 AM – 12:00 AM
Sunday: 10:00 AM – 12:00 AM