Michael C. Carlos Museum
The building, designed by star-chitect Michael Graves, houses the Southeast's largest collection of ancient art from Egypt, Greece, Rome and Central America.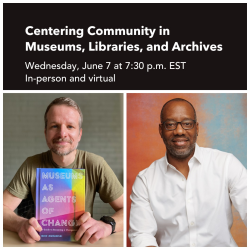 Wednesday June 7, 2023 07:30 PM EDT
Categories: Museums, Archives, Libraries, Education, conversation Discover how archives, libraries, and museums can prioritize communities over collections and challenge colonial practices. Join Clinton Fluker, PhD, Senior Director of Culture, Community, and Partner Engagement at the Michael C. Carl... [
click here for more
]
USER SUBMITTED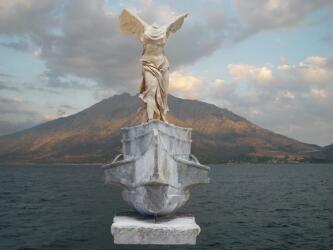 Thursday April 15, 2021 12:00 PM EDT
Join American Excavations Samothrace, the Michael C. Carlos Museum, and the National Endowment for the Humanities for a 2-day symposium presenting the results of an NEH-sponsored collaborative research project centered on the famous Winged Victory (Nike) of Samothrace and its place in the ancient Gr... [
click here for more
]
571 South Kilgo Circle N.E.
Atlanta
,
GA
30322
(404) 727-4282
carlos.emory.edu
Art Museum
Hours
Monday: Closed
Tuesday: 10:00 AM – 4:00 PM
Wednesday: 10:00 AM – 4:00 PM
Thursday: 10:00 AM – 4:00 PM
Friday: 10:00 AM – 4:00 PM
Saturday: 10:00 AM – 5:00 PM
Sunday: 12:00 – 5:00 PM