Nuevo Laredo Cantina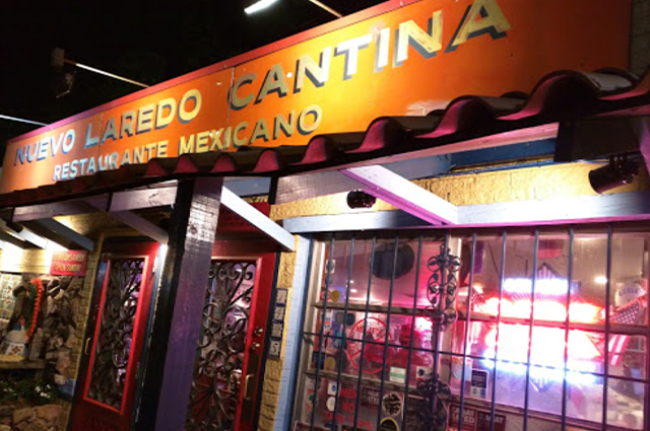 From its obscure location on Chattahoochee, Nuevo Laredo offers home-cooked Mexican food that is as sabroso (delicious) as it is sana (healthy). The food on your plate looks fresh, not as if it's sat under a heat lamp for even a second.
Great atmosphere!
Sunday May 4, 2014 08:00 PM EDT
Celebrate Cinco de Mayo at Nuevo Laredo Cantina with good food and drink specials. It's a day to gather, a day to appreciate and a day to eat.
Cost:
Hours
Monday: 11:00 AM – 10:00 PM
Tuesday: 11:00 AM – 10:00 PM
Wednesday: 11:00 AM – 10:00 PM
Thursday: 11:00 AM – 10:00 PM
Friday: 11:00 AM – 11:00 PM
Saturday: 11:00 AM – 11:00 PM
Sunday: 12:00 – 9:30 PM