Red Light Cafe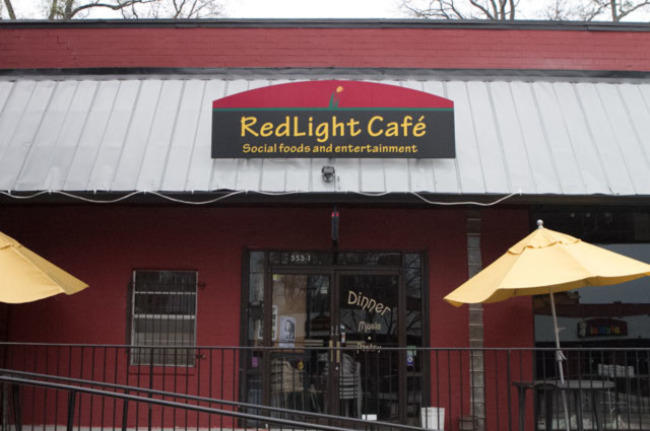 The bohemian living room serves as the city's center of bluegrass and Americana. The venue hosts a variety of other musical performers as well, plus diverse events. Food and drink available.
Wednesday March 29, 2023 09:00 PM EDT
Red Light Cafe
Cost: $10 Door ($5 for performers or students with ID),
Every Wednesday, the Gordon Vernick Quartet perform a few numbers then invite other musicians and singers to join them on stage for a Jazz Jam Session. Whether you're a professional or amateur musician, you're welcome to sit in — everyone who wants to perform will be given a chance to play. Liv... [
click here for more
]
Friday April 28, 2023 08:00 PM EDT
Kate Coleman may be front and center in Run Katie Run, but the band's new album, Cowboy Boots with Fishnet Tights deeply reflects the community surrounding her. Its 13 roots-rock tracks cover the good, the sad, the inspired, and the tired — and everything in between — about relationships of al... [
click here for more
]
553-1 Amsterdam Ave. N.E.
Atlanta
,
GA
30306
(404) 874-7828
redlightcafe.com
Night Club, Live Music Club
Blues, Jazz
Hours
Monday: 7:00 PM – 12:00 AM
Tuesday: 7:00 PM – 12:00 AM
Wednesday: 7:00 PM – 12:00 AM
Thursday: 7:00 PM – 12:00 AM
Friday: 7:00 PM – 12:00 AM
Saturday: 7:00 PM – 12:00 AM
Sunday: 7:00 PM – 12:00 AM