Red Light Cafe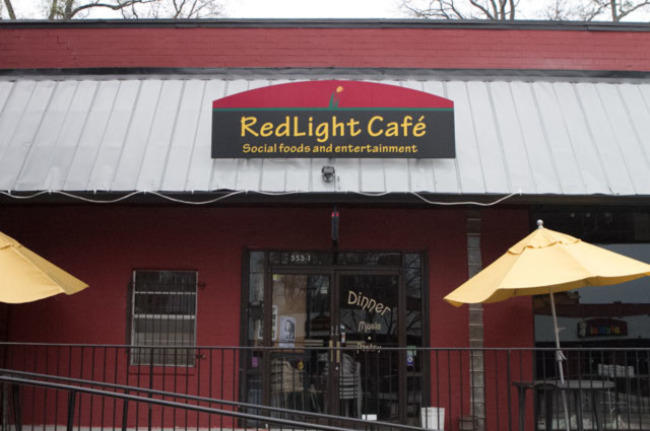 The bohemian living room serves as the city's center of bluegrass and Americana. The venue hosts a variety of other musical performers as well, plus diverse events. Food and drink available.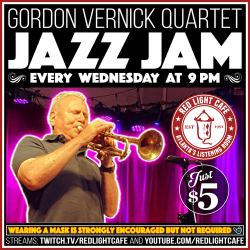 Wednesday November 30, 2022 09:00 PM EST
Every Wednesday, the Gordon Vernick Quartet perform a few numbers then invite other musicians and singers to join them on stage for a Jazz Jam Session. Whether you're a professional or amateur musician, you're welcome to sit in — everyone who wants to perform will be given a chance to play. Liv... [
click here for more
]
553-1 Amsterdam Ave. N.E.
Atlanta
,
GA
30306
(404) 874-7828
redlightcafe.com
Night Club, Live Music Club
Blues, Jazz
Hours
Monday: 7:00 PM – 12:00 AM
Tuesday: 7:00 PM – 12:00 AM
Wednesday: 7:00 PM – 12:00 AM
Thursday: 7:00 PM – 12:00 AM
Friday: 7:00 PM – 12:00 AM
Saturday: 7:00 PM – 12:00 AM
Sunday: 7:00 PM – 12:00 AM