Ria's Bluebird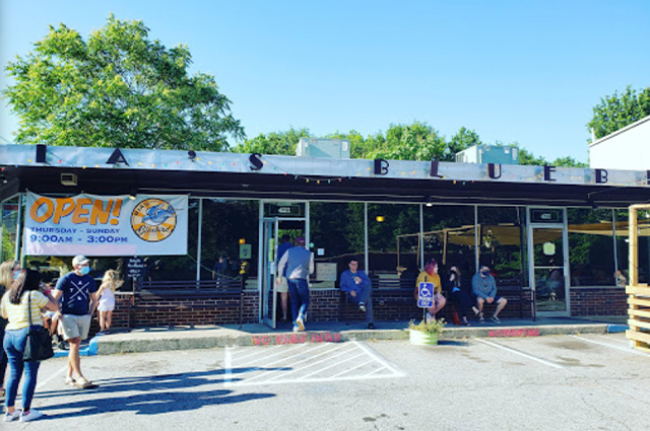 Wildly popular breakfast spot (that serves lunch, too), offering perfectly potent coffee, fluffy biscuits, and both creative dishes and traditional staples. Lots of vegetarian options, too.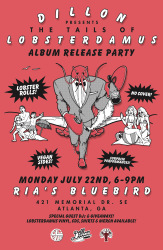 Monday July 22, 2019 06:00 PM EDT
Lobsterdamus is gracing the city with an album listening and release party at Ria's Bluebird. Enjoy the album and feast on buttered lobster rolls paired with vegan side dishes from 6-9 p.m. There will be guest DJs, performances, and giveaways of one-of-a-kind Lobby Dom merch, and you can get your cl... [
click here for more
]
CL RECOMMENDS
Thursday November 29, 2018 06:00 PM EST
Last popup of the year at Ria's Bluebird!
Collaborative menu with Talat Market! Free Tsingtao Beer at 6p DJ Dookie Platters at 8p Cash Bar
Talat Market Menu: 1. Kai Toon: Steamed Egg with pork, mushrooms, cilantro, scallions, fried garlic (similar to Chawanmushi)
2. Salad, Lettuce, turnips, radish... [
click here for more
]
Saturday October 29, 2016 08:00 PM EDT
Ria's celebrate 16 years in Grant Park with a costume contest, barbecue, a bouncy house, and live music at a shindig hosted by Hydrangea Heath. Expect performances by Hymen Moments (ATL's favorite all-lady Misfits cover band), Frosted Orange, Ricer, DJ Dillon (aka Lobsterdamus), DJ Jizz Sigil, and m... [
click here for more
]
Two eggs scrambled, skillet potatoes, white cheddar & black beans in a warm flour tortilla topped with salsa verde & sour cream |
more...
421 Memorial Drive S.E.
Atlanta
,
GA
30312
(404) 521-3737
riasbluebird.com
Breakfast
Hours
Monday: 9:00 AM – 3:00 PM
Tuesday: Closed
Wednesday: Closed
Thursday: 9:00 AM – 3:00 PM
Friday: 9:00 AM – 3:00 PM
Saturday: 9:00 AM – 3:00 PM
Sunday: 9:00 AM – 3:00 PM