Ria's Bluebird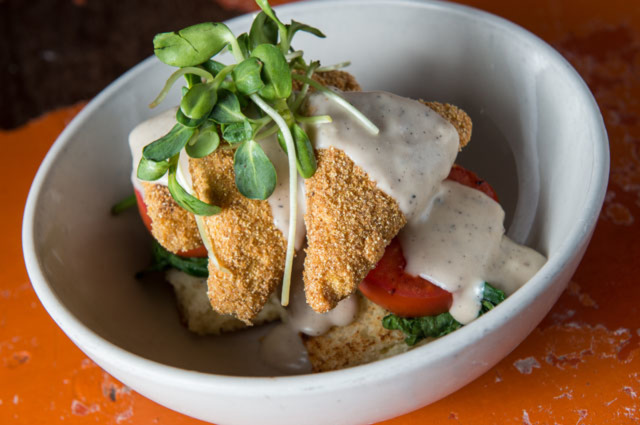 Wildly popular breakfast spot (that serves lunch, too), offering perfectly potent coffee, fluffy biscuits, and both creative dishes and traditional staples. Lots of vegetarian options, too.
Monday July 22, 2019 06:00 pm EDT
Lobsterdamus is gracing the city with an album listening and release party at Ria's Bluebird. Enjoy the album and feast on buttered lobster rolls paired with vegan side dishes from 6-9 p.m. There will be guest DJs, performances, and giveaways of one-of-a-kind Lobby Dom merch, and you can get your cl...
Cost: Free
Thursday November 29, 2018 06:00 pm EST
Last popup of the year at Ria's Bluebird!
Collaborative menu with Talat Market! Free Tsingtao Beer at 6p DJ Dookie Platters at 8p Cash Bar
Talat Market Menu: 1. Kai Toon: Steamed Egg with pork, mushrooms, cilantro, scallions, fried garlic (similar to Chawanmushi)
2. Salad, Lettuce, turnips, radish...
Cost: No Cover
421 Memorial Drive S.E.
Atlanta
,
GA
30312
(404) 521-3737
riasbluebird.com
array(1) {
  [0]=>
  string(3) "101"
}

Food
Hours
Monday: 8:00 AM – 3:00 PM
Tuesday: 8:00 AM – 3:00 PM
Wednesday: 8:00 AM – 3:00 PM
Thursday: 8:00 AM – 3:00 PM, 6:00 PM – 12:00 AM
Friday: 8:00 AM – 3:00 PM
Saturday: 8:00 AM – 3:00 PM
Sunday: 8:00 AM – 3:00 PM