Schwartz Center for Performing Arts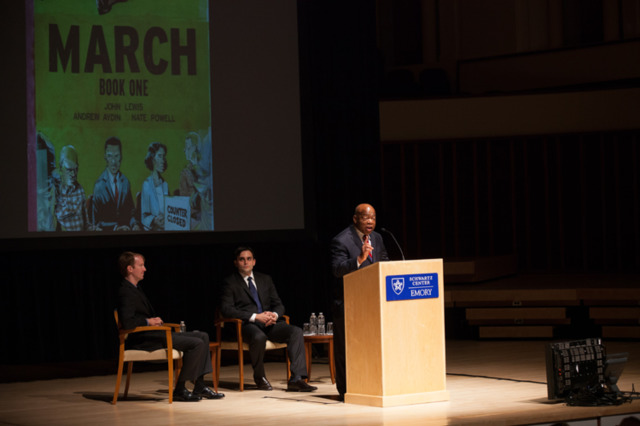 The 90,000-square-foot facility on Emory University's campus includes a world-class concert hall, a dance studio, and a theater lab.
Saturday February 22, 2020 01:00 pm EST
As part of the 2020 celebration of Beethoven, ECMSA welcomes you to observe piano master classes led by Alec Chien, David Deveau, Michael Gurt, and Norman Krieger. Registration is not required.
Recommended parking: Fishburne Parking Deck, Lowergate South Parking Deck
Cost: Free
Saturday February 22, 2020 04:00 pm EST
This event could reach capacity. Seating is limited, so please plan to arrive early and allow for traffic in the event area.* Acclaimed poet Nikki Giovanni will read from her works on the Emory University campus. Giovanni uses her poetry to raise awareness of social issues, especially gender and rac...
Cost: Free
Monday February 24, 2020 12:00 am EST
In 2008, the Emory Global Health Institute began its Global Health Student Photography Contests thanks to a gift from Atlanta philanthropist and photographer Bob Yellowlees. The purpose of the annual contest is to foster cultural sensitivity by encouraging Emory students conducting global health pro...
Cost: Free
1700 North Decatur Road N.E.
Atlanta
,
GA
30322
null
arts.emory.edu
array(2) {
  [0]=>
  string(3) "149"
  [1]=>
  string(2) "99"
}

Organization, Art Gallery