Sid Mashburn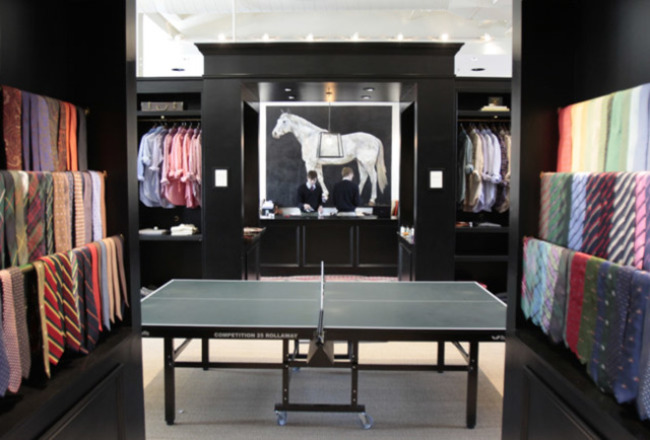 With bench-made English shoes, hand-sewn Italian shirts, Scottish cashmere sweaters, Filson luggage, and Levi's 501 jeans, this clubbish haberdashery specializes in durable, time-tested men's wear. Bring your inheritance.
Tuesday December 17, 2019 06:30 pm EST
We're thrilled to welcome Jim Moore, GQ's Creative Director at Large and author of Hunks and Heroes: Four Decades of Fashion at GQ. Come by the shop for a signed book, drinks, bites, and great conversation.
Cost: Free
Thursday May 9, 2019 06:00 pm EDT
Please join Sid & Ann to welcome Atlanta Artist Collection for a Spring 2019 show. Featuring 14 local artists, plus live painting with Faye Bell. There will be bites from JCT Kitchen, beer from Blackberry Farm Brewery, and drinks from Edwin & Sons, plus music curated by Sid. A portion of the proceed...
Cost: Free
1198 Howell Mill Road
Atlanta
,
GA
30318
(404) 350-7135
sidmashburn.com
array(2) {
  [0]=>
  string(3) "149"
  [1]=>
  string(3) "111"
}

Store
Hours
Monday: 7:00 AM – 5:00 PM
Tuesday: 7:00 AM – 5:00 PM
Wednesday: 7:00 AM – 5:00 PM
Thursday: 7:00 AM – 5:00 PM
Friday: 7:00 AM – 5:00 PM
Saturday: 7:00 AM – 5:00 PM
Sunday: Closed