See our guide to COVID-19 in Atlanta (this page last updated )
Friday takeout BBQ orders, 4 p.m.-7:30 p.m. Growlers, too
The Imperial
A neighborhood pub in Oakhurst, the Imperial features Southern comfort and typical bar food with a twist. The menu features a host of appetizers including black-eyed pea dip and la poutine de Georgia, but guests will also find wings, sandwiches, and burgers as well.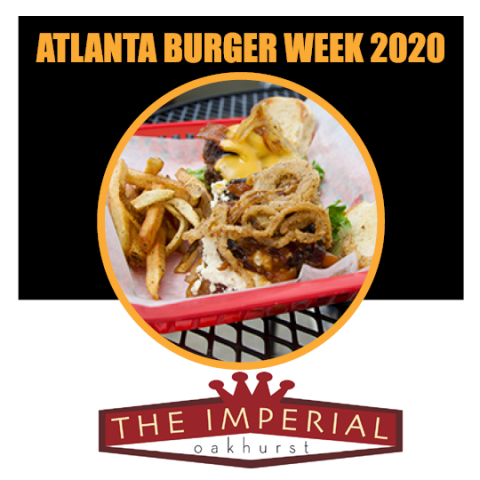 The Tennessee Whiskey: Whiskey peach chutney. Smoked pork belly. Feta and fried onion straws.
Side Item: Choice of Sides
|
more...
The Imperial
Two (2) Sliders w/House-made Bacon, Sautéed Onions and Cheez Whiz.
726 W College Ave Decatur, Georgia 30030
|
more...
726 West College Ave.
Decatur
,
GA
30030
(404) 464-5698
imperialdecatur.com
Restaurant, Bar or Pub
COVID-19