The Wren's Nest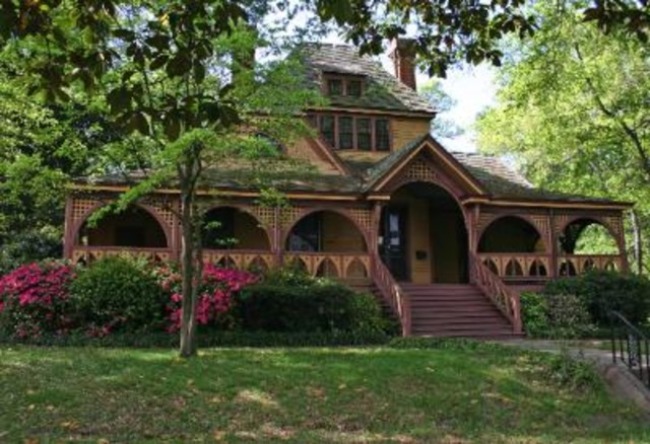 The home of Joel Chandler Harris, author of the Uncle Remus tales, has recently undergone a revival shepherded by a descendant of the post-Civil War Atlanta writer. Sessions by master storytellers are the central attraction at the beautiful Victorian house.
Saturday May 18, 2019 06:00 pm EDT
Categories: wine tasting The 4th annual Storied Affiar cocktail reception raises funds for the preservation of the historic home of the Atlanta Constitution journalist and Uncle Remus author Joel Chandler Harris. This year's event will feature a wine tasting inspired by Brer Rabbit's international j...
Cost: $65
Saturday March 16, 2019 03:00 pm EDT
Celebrate St. Patrick's Day weekend with The Wren's Nest's former owner, Joel Chandler Harris. He enjoyed his whiskey... maybe a little too much, but so did everyone else. Around the time Harris was born (c.1840s) the average consumption of alcohol by drinking-age-individuals was an outstanding 7.1 ...
Cost: $45
Saturday February 2, 2019 05:00 pm EST
The Wren's Nest is a stately Queen-Anne Victorian home built in the 19th century. It's typically quiet during the day, except for the occasional tourist... After dark, an other-worldly group of visitors wander through the halls. Two infant boys have been seen playing on the stairs, perhaps they are ...
Cost: $50
Saturday September 22, 2018 07:00 pm EDT
Join West End Neighborhood Development (W.EN.D.) for "An Evening Under the Stars", our 10th Annual Candlelight Concert, presented by Citizens Trust Bank. This special evening will be headlined by R&B sensation Chante Moore. Bring your own picnic dinner, wine and beer to enjoy as part of th...
Cost: $35.00-$40.00
1050 Ralph David Abernathy Blvd. S.W.
Atlanta
,
GA
30310
(404) 753-7735
wrensneSt.org
array(2) {
  [0]=>
  string(3) "149"
  [1]=>
  string(3) "110"
}

Art Gallery
Hours
Monday: Closed
Tuesday: 10:00 AM – 2:30 PM
Wednesday: 10:00 AM – 2:30 PM
Thursday: 10:00 AM – 2:30 PM
Friday: 10:00 AM – 2:30 PM
Saturday: 10:00 AM – 2:30 PM
Sunday: Closed