See our guide to COVID-19 in Atlanta (this page last updated )
Closed until further notice
The Wren's Nest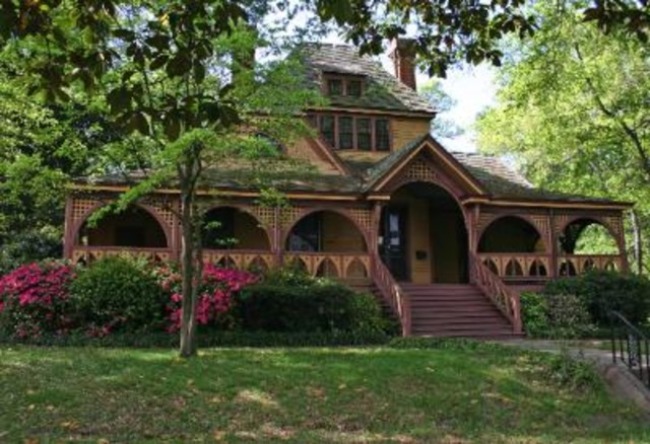 The home of Joel Chandler Harris, author of the Uncle Remus tales, has recently undergone a revival shepherded by a descendant of the post-Civil War Atlanta writer. Sessions by master storytellers are the central attraction at the beautiful Victorian house.
Sunday March 29, 2020 01:00 pm EDT
Join The Wren's Nest at our annual spring fundraiser: Brer Rabbit Blues & BBQ! On March 29th from 1 PM - 5 PM, enjoy an afternoon of music, food, and entertainment in our beautiful back yard!
The afternoon will include:
- Barbecue and vegetarian meal options (plus dessert!)
- Boiled Peanut Buffe...
Cost: $25-$35
Friday September 6, 2019 07:00 pm EDT
Tickets include dinner and one drink ticket.
Class size limited to 20 guests.
Participants must be at least 18 years of age.
Those who choose to investigate are required to sign a liability release form.
Cost: $50
Saturday June 22, 2019 05:00 pm EDT
Categories: Tour Of Homes
A Modern Look. A Historic Legacy.
Join us for Historic West End Tour of Homes 2019 presented by Atlanta based real estate firm Carter & creative retail complex Met Atlanta. An evening stroll of open homes, a gallery, and a museum in the most up and coming neighborhood in...
Cost: $25
1050 Ralph David Abernathy Blvd. S.W.
Atlanta
,
GA
30310
(404) 753-7735
wrensneSt.org
array(1) {
  [0]=>
  string(3) "110"
}

Art Gallery
COVID-19