Venkman's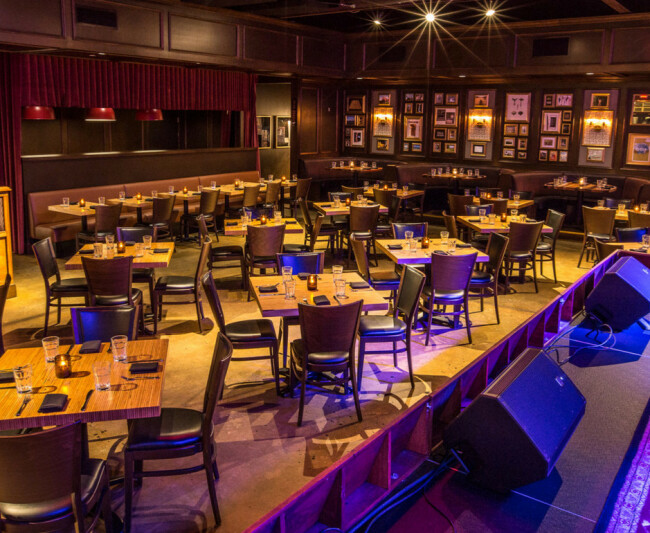 Chef Nick Melvin's long-awaited Old Fourth Ward restaurant/music venue, Venkman's, opened its doors in September 2015. The eatery is a casual neighborhood spot that boasts live music seven nights a week. Expect dishes such as celery salad with Parmesan, smoked almonds, and burnt lemon vinaigrette; pastrami-wurst with ballpark mustard and Brussels kraut on a pretzel roll; honey-roasted chicken with bread crumbs and vinaigrette; and cornbread sundaes with crème fraîche gelato, preserved peaches, and pralines for dessert.
Saturday January 22, 2022 09:30 PM EST
The Dirty Doors – the ultimate celebration of the music of The Doors – set the night on fire with
the energy, excitement, and passion of the timeless music of Jim Morrison and The Doors like no other tribute band.
With an intoxicating sound, provocative and uncompromising songs, and the mesmerizin...
Cost: $15 - $35
740 Ralph McGill Blvd. N.E.
Atlanta
,
GA
30312
(470) 225-6162
venkmans.com
Restaurant, Night Club, Live Music Club
Jazz
Hours
Monday: Closed
Tuesday: 5:00 – 9:00 PM
Wednesday: 5:00 – 9:00 PM
Thursday: 5:00 – 9:00 PM
Friday: 5:00 – 10:00 PM
Saturday: 11:00 AM – 10:00 PM
Sunday: 11:00 AM – 4:00 PM