Herndon Home Museum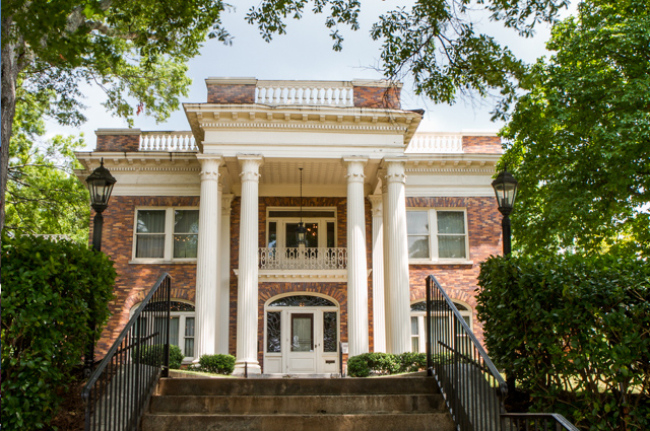 Although born into slavery, Alonzo Herndon became a barbershop mogul and the richest black man in Atlanta by the early years of the 20th century. His mansion is available for tours on Tuesdays and Thursdays.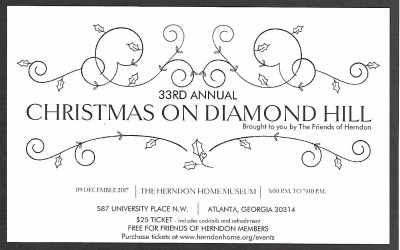 Saturday December 9, 2017 03:00 PM EST
An annual event dating back to the 1980's, Christmas on Diamond Hill is an exclusive social event showcasing the Herndon Home Museum in all it grandeur. Enjoy live music, heavy Hor Devours, and exclusive exhibits of the Historic Herndon Home Mansion Museum as you pass through the decked halls and... [
click here for more
]
USER SUBMITTED
587 University Place N.W.
Atlanta
,
GA
30314
(404) 581-9813
herndonhome.org
History Museum
Hours
Monday: Closed
Tuesday: 10:00 AM – 4:00 PM
Wednesday: Closed
Thursday: 10:00 AM – 4:00 PM
Friday: Closed
Saturday: Closed
Sunday: Closed