Liberty Plaza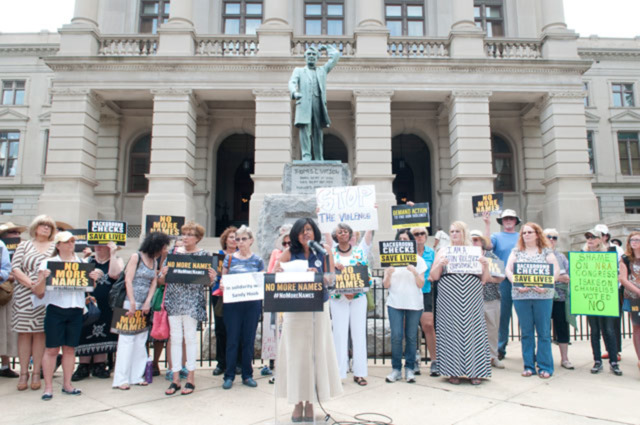 Friday June 26, 2020 03:00 pm EDT
‪Black GA educators are taking a stand against injustices in our education system. Please join us on Friday, June 26, 2020, at 3 pm At Rosa Burney Park to demand justice for our black kids in the education system.
Cost: Free
Monday June 1, 2020 01:00 pm EDT
Now is the time to advocate for change as a movement with unity and clarity. We are hosting a OneRace Press Conference on June 1st @ 1pm: Pastors, Leaders & Believers - MEET US at Liberty Plaza or via Facebook live as we release the OneRace Statement on Righteousness & Justice: A Call to End Racial ...
Cost: Free
Tuesday August 4, 2015 08:00 pm EDT
Join hundreds of clean energy supporters to celebrate and applaud historic climate action in Georgia!
Cost: Free