Sopo Bicycle Cooperative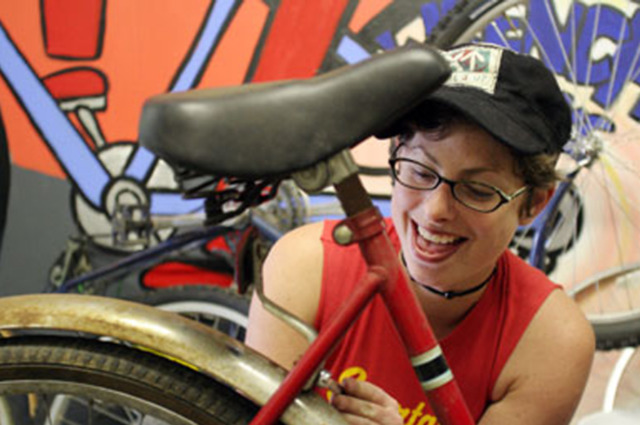 The beloved ATL bicycle co-op has been teaching pedalers how to build, fix, and maintain their two-wheelers since the mid-2000s. 
Sunday November 6, 2016 07:00 PM EST
A bike technician covers basic maintenance tips to keep your bike rolling smoothly and safely. Subjects will include flat tire repair, chain care, and pre-ride safety inspection. In addition, some key emergency repairs will be demonstrated. Email eric at sopobikes.org to RSVP. [
click here for more
]
222 Flat Shoals Ave. S.E.
Atlanta
,
GA
30316
(404) 425-9989
sopobikes.org
Bike Shop
Hours
Monday: Closed
Tuesday: Closed
Wednesday: Closed
Thursday: Closed
Friday: Closed
Saturday: Closed
Sunday: 12:00 – 3:00 PM