Umi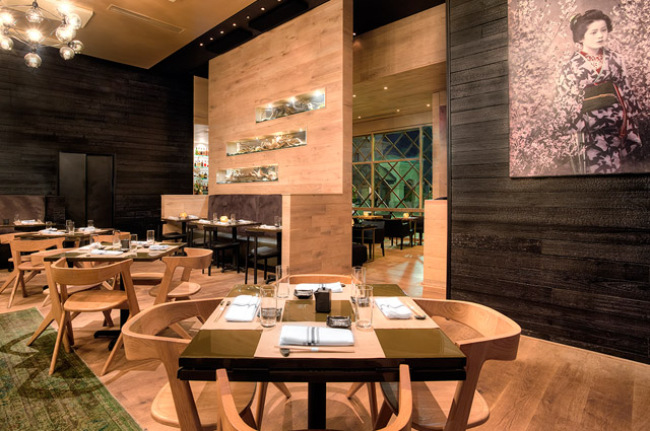 A modern and refined sushi bar in Buckhead. Chef Fuyuhiko Ito features items such as baked lobster tempura, sautéed foie gras, and black cod miso. Also find a selection of sake, cocktails, beer, wine, and Lamill coffee.
Sunday May 8, 2022 10:00 AM EDT
Normally closed on Sundays, Umi will be open and serving its menu of modern Japanese cuisine from 4-8 p.m. Should mom prefer dinner at home, Umi also is offering its menu for takeout. Make reservations and view the takeout menu online. [
click here for more
]
Saturday April 30, 2016 08:00 PM EDT
This year's event will be an evening of top chefs, many recently recognized by The New York Times, working together to prepare a multi-course dinner with wine pairings. Guests can enjoy a front-row view from communal tables overlooking the sushi bar, watching their favorite chefs team up. The even... [
click here for more
]
Saturday January 17, 2015 07:00 PM EST
The debut of Kate Parham Kordsmeier's new cookbook Atlanta Chef's Table: Extraordinary Recipes from the Big Peach is happening this Sunday with a champagne cocktail hour, family-style dinner, and wine pairings. Dinner will by prepared by Fuyuhiko and Lisa Ito (Umi), Anne Quatrano (Bacchanalia and ... [
click here for more
]
3050 Peachtree Road N.W.
Atlanta
,
GA
30305
(404) 841-0040
umiatlanta.com
Restaurant
Japanese
Hours
Monday: 5:00 – 9:00 PM
Tuesday: 5:00 – 9:00 PM
Wednesday: 5:00 – 9:00 PM
Thursday: 5:00 – 9:00 PM
Friday: 5:00 – 10:00 PM
Saturday: 5:00 – 10:00 PM
Sunday: Closed