Bad Daddys Burger Bar - Decatur
Our philosophy to prepare simple foods–such as the quintessential American dish, the hamburger–with culinary passion satisfied a craving among restaurant-goers like nothing had before.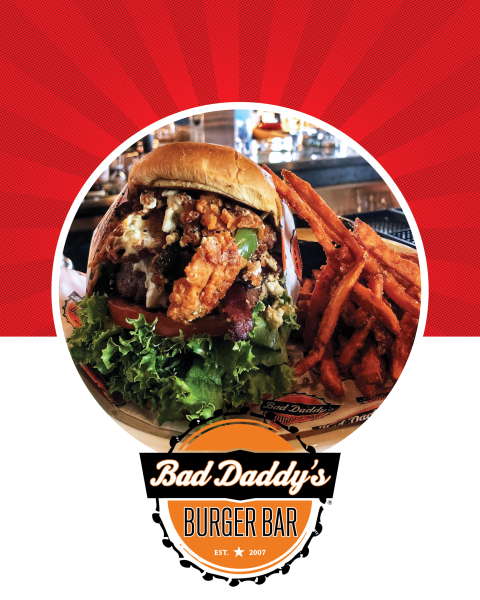 Bad Daddy's Burger Bar
Topped with jalapeño cream cheese, jalapeño bacon, fried jalapeños, lettuce, tomato & BBQ sauce.
Decatur 1575 Church St. Decatur, GA 30030
|
more...
Hours
Monday: 11:00 AM – 9:30 PM
Tuesday: 11:00 AM – 9:30 PM
Wednesday: 11:00 AM – 9:30 PM
Thursday: 11:00 AM – 9:30 PM
Friday: 11:00 AM – 10:00 PM
Saturday: 11:00 AM – 10:00 PM
Sunday: 11:00 AM – 9:00 PM