Southern Nuts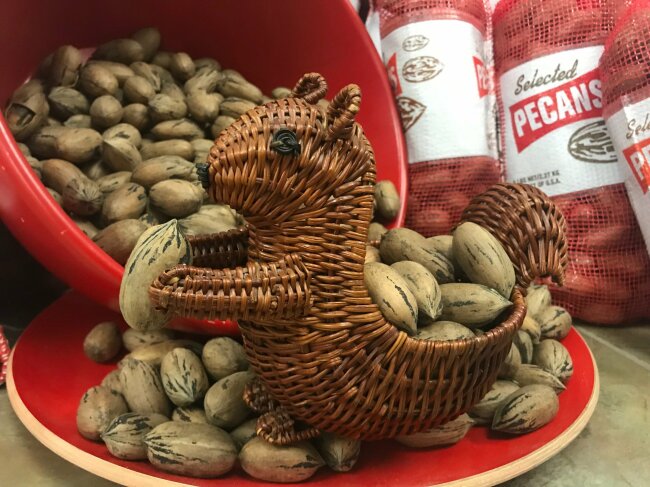 SouthernNuts.com offers farm fresh Georgia Pecans, shelled and unshelled, our own home grown Georgia Gold Extra Virgin Olive Oil and other fine southern food products.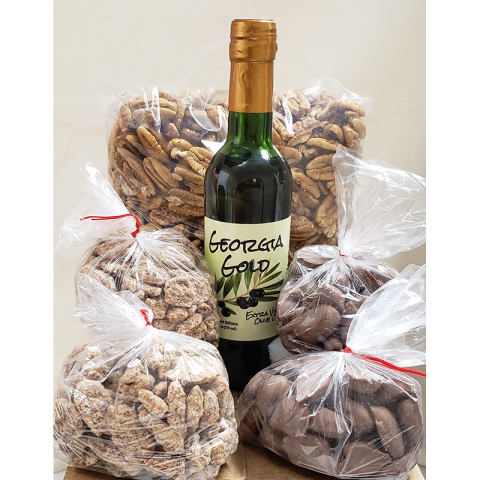 2020 New Crop Oconee Pecans - We have them in a variety of ways: Whole, cracked and blown, chocolate covered, cinnamon glazed, and custom cleaned.
2020 New Crop Olive Oil - We have 375 ml bottles of fresh, extra virgin olive oil. Located in Lyons, GA. We can ship.
Contact us today @ 912-526-9964 or... |
more...
Hours
Monday: 8:00 AM – 5:00 PM
Tuesday: 8:00 AM – 5:00 PM
Wednesday: 8:00 AM – 5:00 PM
Thursday: 8:00 AM – 5:00 PM
Friday: 8:00 AM – 5:00 PM
Saturday: Closed
Sunday: Closed