Elmyriachi
Kirkwood's Elmyriachi, sister restaurant to L5P burrito dive Elmyr, offers casual Tex-Mex cuisine such as build-your-own tacos (try the smoked brisket), avocado-jalapeño margaritas, and more. Don't miss Elmyriachi's spacious patio overlooking Hosea L. Williams Drive.
Adult version of Elmyr in L5P.
Sunday February 28, 2016 07:00 PM EST
The surrealist drawing game engages the human compulsion to create together while raising funds for this year's Zine Fest. There will be a judgement component, too, so winners of different rounds get different prizes. [
click here for more
]
Friday March 27, 2015 08:00 PM EDT
Come out and play as we crawl our way through Kirkwood, hitting The Pullman, Kirkyard Public House, and Taproom Coffee and Beer along the way! Check in at Elmyriachi to receive your wristband, which gets you sweet deals on Goose Island beers and grub, plus we'll raffle off some of our concert ticket... [
click here for more
]
Wednesday December 10, 2014 07:00 PM EST
Elmyriachi in Kirkwood is hosting a Holiday Craft Market. Local vendors will sell handmade goods, including Ibby and Rufus, I want that mountain, Modern Savage Jewelry, Fossil and Hide, Spur Up Spur Down, Littlest Moon, Lindy Lane, MarjorieKatieCopeland, Mirabilia and others. [
click here for more
]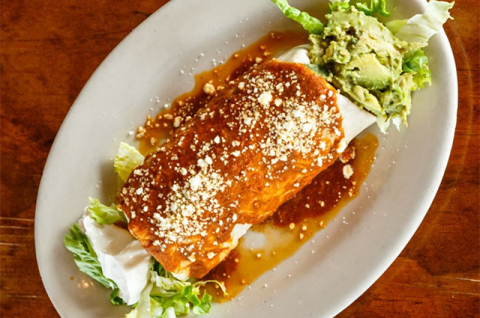 Choice of steak or tofu, caramelized onions, and jalapenos, topped with green chile sauce and queso, served with refried beans and rice. |
more...
1950 Hosea L. Williams Drive N.E.
Atlanta
,
GA
30317
(678) 705-9902
elmyriachi.com
Restaurant
Hours
Monday: 12:00 – 10:00 PM
Tuesday: 12:00 – 10:00 PM
Wednesday: 12:00 – 10:00 PM
Thursday: 12:00 – 10:00 PM
Friday: 12:00 – 11:00 PM
Saturday: 12:00 – 11:00 PM
Sunday: 12:00 – 10:00 PM