Metropolitan Studios, Inc.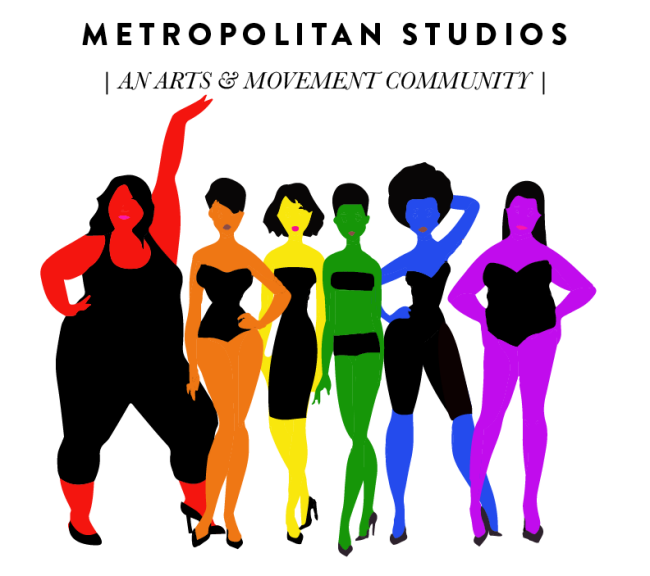 Metropolitan Studios is a dance and burlesque school, burlesque show venue, art space, event venue, and creative space. We host the Atlanta School of Burlesque and the award-winning burlesque troupe, The Candybox Revue. From classes to events to creativity and community, #magicshithappenshere!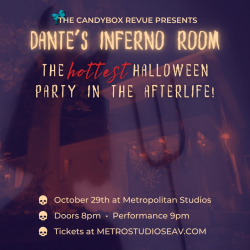 Saturday October 29, 2022 08:00 PM EDT
Categories: Cabaret, Burlesque, Live Show
The Candybox Revue invites you Dante's Inferno Room, an unfathomably hot party in the afterlife!
Dress for all manner of wicked deeds and denizens at our Halloween house party! We'll have food, drinks, dancing, and hot ghouls!
Doors open at 8 PM
Burlesqu... [
click here for more
]
USER SUBMITTED
Drop-in Classes with Metropolitan Studios & The Atlanta School of Burlesque. Get your dance, yoga and sensual movement at this Adults-only dance studio in East Atlanta! |
more...
Hours
Monday: 6:00 – 10:00 PM
Tuesday: 6:00 – 10:30 PM
Wednesday: 3:00 – 10:00 PM
Thursday: 6:00 – 9:00 PM
Friday: Closed
Saturday: Closed
Sunday: 4:00 – 7:00 PM