Knock Music House - The Bridge
Knock Music House is a full-service Atlanta event venue with event planning and coordination services. We provide VIP rock star experiences complete with food, beverage, and entertainment.
Our Event space at 1789 Cheshire Bridge Rd. is best suited for medium to large events from 150 - 700 people. We also provide full-service event production complete with custom lighting, sound engineers, DJs and entertainment, and 4K Livestream video production.
No matter what size event, we create VIP Rock Star experiences for kids, adults, and businesses. We provide full-service event planning complete with party entertainment, event photography, videography, photo booth, food and beverage, and more.
Saturday August 19, 2023 02:00 PM EDT
Snipes Pro Breaking Tour presents Deuces Wild: Battle for Atlanta
Featuring:
3vs3 Crew Breaking Battles for $2,000 + Trophy 1vs1 All Styles Battles for $1,000 + Trophy and Top 16 spot at Freestyle Session in Los Angeles, CA on November 11-12 DJs: AlphaTrion and Frankie Flave 
Breaking Judges:... [
click here for more
]
USER SUBMITTED
Saturday April 15, 2023 05:30 PM EDT
If you've never come out to any of our shows ever in life...THIS is the show you Can Not Miss!
Art Out Loud Open Mic Variety Show at Knock Music House
1789 Cheshire Bridge Road, ATL
Hosted by: DeVeata Williams-Pough
Original Music by: CEO Allen Pough of Allen Pough Productions, Entertainme... [
click here for more
]
USER SUBMITTED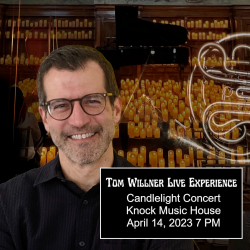 Friday April 14, 2023 07:00 PM EDT
Categories: candlelight concert If you're tempted by candlelight concerts, this is one you won't want to miss! Enjoy this unforgettable, interactive, multimedia experience including live piano, string, and horn music by candlelight. A mixture of styles, this will be a night you'll be talking about f... [
click here for more
]
USER SUBMITTED